MySpace mischief-maker Samy Kamkar has released schematics for a dirt-cheap wireless sniffer capable of plundering keystrokes from office cubicles.
The "Keysweeper" looks and functions like a generic USB phone charger, but conceals Arduino-powered sniffing gear within.
The device targets Microsoft wireless keyboards and contained a host of functions allowing hackers to monitor keystrokes in real-time and have SMSes sent when certain keywords such as login credentials are typed by victims.
"Keysweeper is a stealthy Ardunio-based device camouflaged as a wall charger that wirelessly sniffs, decrypts, logs and reports-back all keystrokes from any Microsoft wireless keyboard in the vicinity," Kamkar (@samykamkar)
said.
"[We can decrypt any Microsoft wireless keyboard without even knowing the MAC address which is great.
"Using a few-dollar Arduino and a US$1 Nordic RF chip we can decrypt these packets and see any keystroke of any keyboard in the vicinity that's using the Microsoft wireless keyboard protocol and it doesn't matter what OS is used."
The device continues to operated using an internal battery if it is unplugged from a power socket and recharges once reconnected.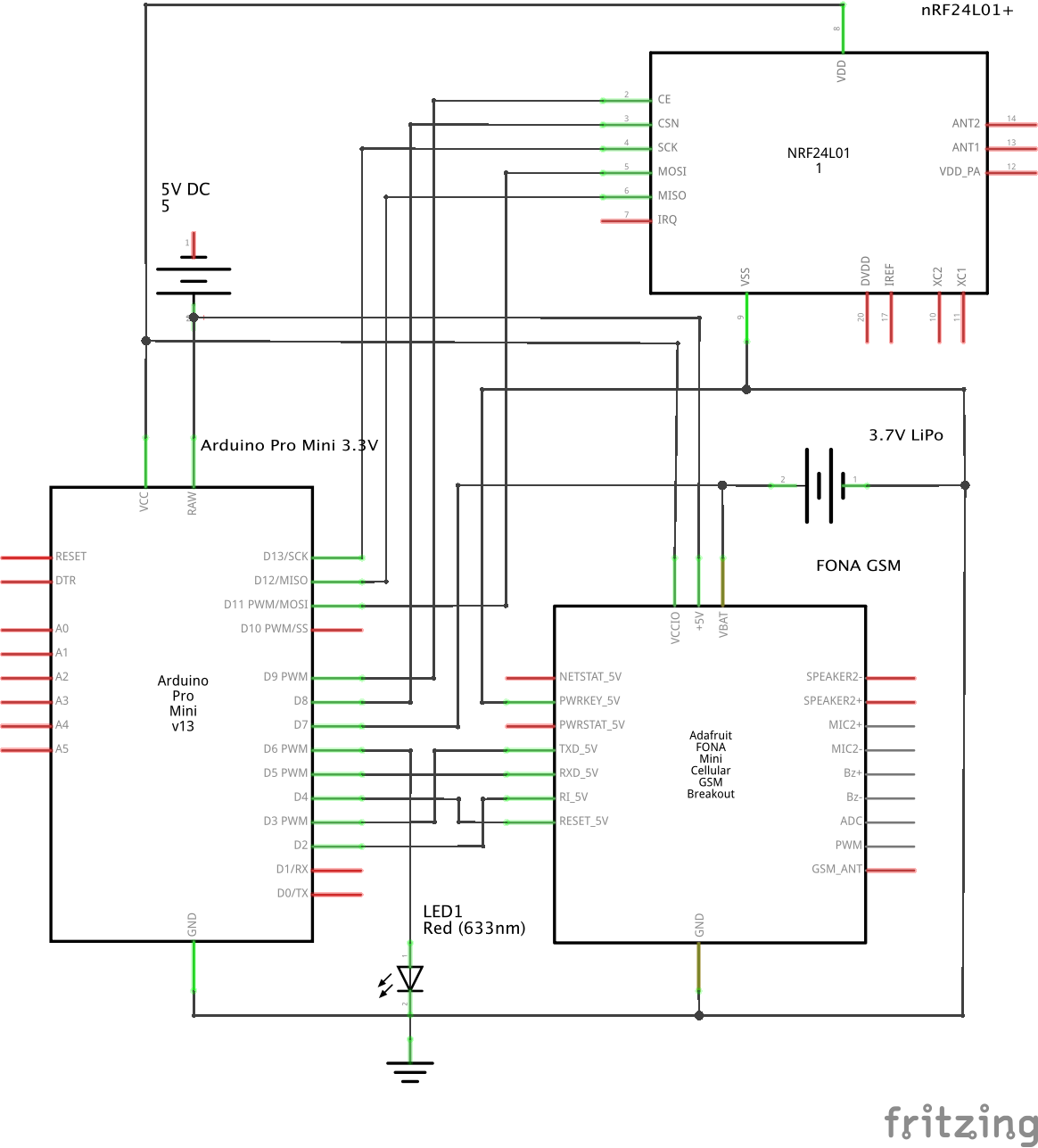 Keysweeper schematics
Captured keystrokes are stored both online and locally. There's even a web portal offering real-time monitoring.
The device's LED light can either indicate battery status or can be made to flicker as users hit type.
Keysweeper can also monitor for other Keysweeper devices and wirelessly transfer data between two units. This meant a unit could be permanently plugged into a wall socket and whisk away stolen data to a unit in a hacker's pocket.
Hackers would have to look up the frequency on regulatory websites such as the US FCC to get the most from their Keysweeper.
The gadget was built on the work of Travis Goodspeed's Goodfet project for sniffing functions and Thorsten Schröder's and Max Moser's KeyKeriki for decryption.
Readers should follow Kamkar's instructions to build the device and exercise caution when dealing with AC power. ®