This article is more than 1 year old
SAN upstart Coraid AXING staff, struggling to survive – sources
We are 'downsizing', admits firm
+Comment Multiple sources have told us that Etherdrive storage SAN startup Coraid is floundering and staffers are losing their jobs after the firm spent over $100m trying to launch itself as a viable business.
The UK service office has no staffer answering calls, Coraid in Australia gives out a recorded message asking for your number. "We'll get back to you," it stated.
A source down under confirmed Coraid support is not answering calls and account managers have gone.
Another contact said Coraid US has shut its doors, and all the employees have been terminated, with, according to our source, no severance pay. However the US support number is still taking calls.
CEO David Kresse told us: "The company has been attempting to raise new capital over the last few months, but has been unsuccessful in doing so to date. Accordingly, we have made the difficult decision to significantly reduce the size of the company while continuing to evaluate all options for maximizing value."
A UK contact in the channel said: "They had all hands this week and basically got their last paycheque – save for a skeleton crew". In mainland Europe, a French reseller said Coraid is in difficulties.
Coraid's funding history:
Sep 2000 - Founded by Brantley Coile
Feb 2010 - $10m A-round
Nov 2010 - $25m B-round
Nov 2011 - $50m C-round
Dec 2013 - $29.3m D-round
That's $114.3m down the pan with, unfortunately, little to show for it except a bunch of customers pleased with their Etherdrive kit's simplicity of operation.
Coraid's AoE technology is a simple protocol for building block access storage but the advantages of it were never strong enough to persuade mainstream SAN users to switch.
As all-flash array and hybrid flash/disk array startups invaded the SAN space with newer, faster and sexier products, Coraid fell behind and became a niche player.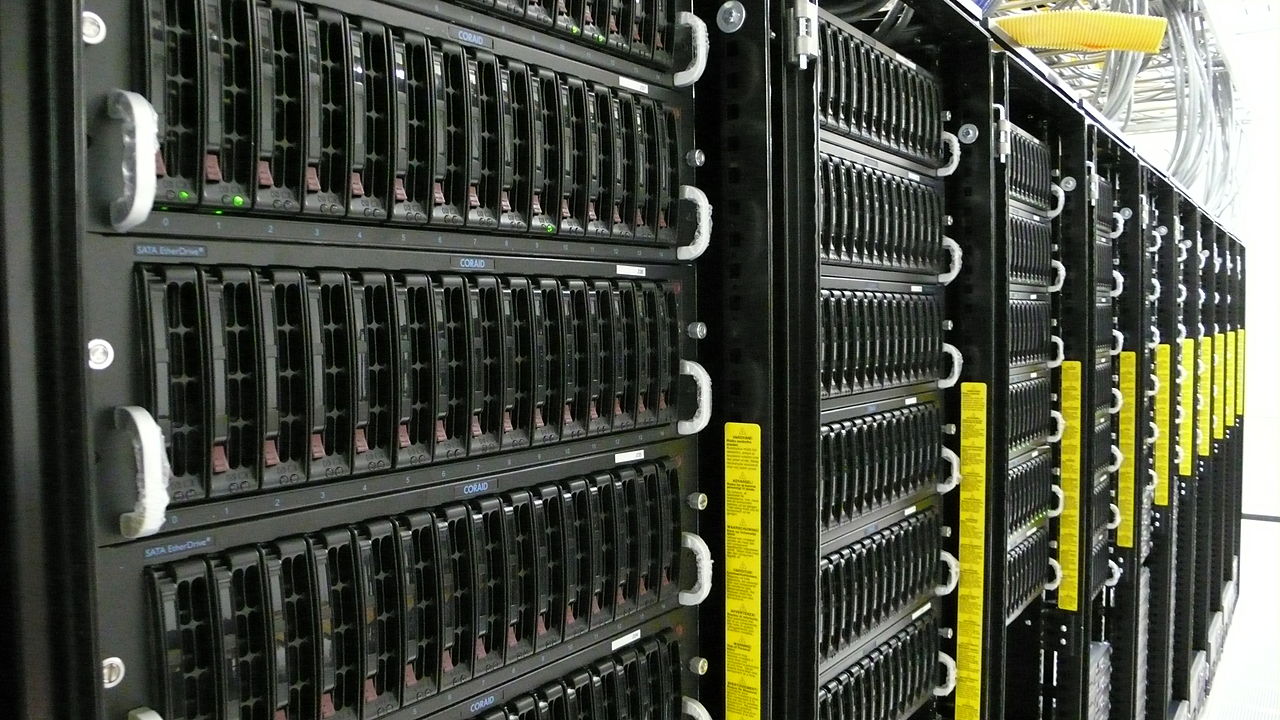 Coraid EtherDrive cluster
Kresse came in as CEO in September 2013, replacing Kevin Brown – he's involved with a stealth startup at present. Kresse had sold a previous company, Mu Dynamics, which made cloud and app testing products, to Spirent for $40m in 2012.
Coraid founder and Etherdrive AoE access protocol inventor, Brantley Coile relinquished his CTO spot to become chief scientist in March 2013. He founded South Suite Software in August last year.
Glassdoor reviews about Coraid are middling. An anonymous poster claiming to be a former senior product marketing manager said, in the latest review posted in October last year, that the CEO is sales-centric.
His advice is: "Recommend cutting costs, recapitalize and find a new product-centric CEO that will bring real engineering talent, and find a buyer for the company. That is the best case scenario to get something besides a bankruptcy for this 14 year old startup that is irrelevant in the storage market."
+Comment
Our view is that the CEO replacement in September 2013 and subsequent $29.3m funding round represented an attempt to transform the company, to rescue it, in effect, by making hard decisions to try and turn it into a winner.
However, the firm's technology and market impact has not improved relative to the competition and it has found itself with nowhere to go. Sales have not been high enough to persuade investors to pump in any more money and Coraid will be looking to protect itself from debtors and see if there is any way forward at all in a much-reduced firm.
Our best wishes go to its employees. Its 1,700+ customers worldwide will now have to decide what to do about support and potential migration. ®