Microsoft rolls out even cheaper 'Notkia' Lumias
Spruces up bargain basement mobes
Windows Phones fanbois aren't happy that there's no new €600 flagship to fondle – but nobody can accuse Microsoft of complacency as it tackles the low-cost smartphone business.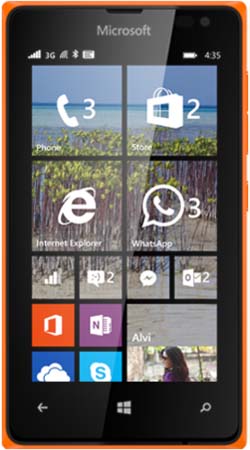 The 435 – the cheapie with the front-facing camera
Six months after it revealed its lowest cost model, Microsoft's phones division has given the range two new models that give much better bang for the buck rupee.
The two new models undercut even its current rock-bottom cheapies. The new devices carry list prices of €69 and €79 before taxes and subsidies respectively. Street prices are likely to be lower once promotions and discounts are applied to the new Lumia 532 and Lumia 435 devices.
The current lowest cost model in Microsoft's Lumia range, the 530, was launched with a list price SIM-free of £82.52, but could be found with a street price deal at £39.95. That may have been an attention grabbing one-off, but the Lumia street price falls below the launch list price by around 20 per cent in selected channels, as discounts and offers take effect.
Both new models are aimed at growth markets like India and Mexico, where Nokia's Series-40 based Asha touch phone sold well. It's a part of the market Nokia hoped to convert to its Android X range before Microsoft snuffed it out.
The 532 and 532 Dual Sim Lumias represent an upgrade from the 530, featuring a 4-inch display, 1560mAh battery, front facing camera, 1GB of RAM and 8GB of fixed storage. That differs from the 530 by having more storage (up from 4GB), more memory (up from 512MB) and the selfie cam.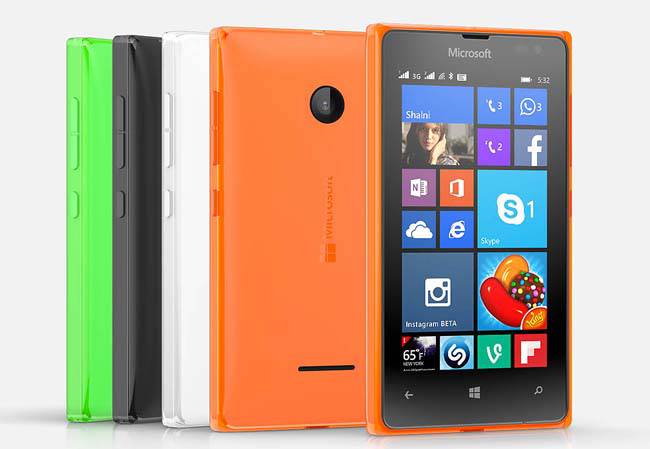 The Dual SIM 532 – plus extra memory, storage and a selfie cam
That makes room for an even cheaper Lumia, the 435. This sports a front facing camera, 1GB of RAM and a 2MP main snapper. Both new models are expandable.
This activity means Microsoft is currently throwing eight Nokia-designed Lumias at the bargain end of the market: the 435, the 530 and 535, two 532s, two 630s and the LTE-capable 635. The 635 can be snapped up for £69 on Amazon today thanks to a Vodafone promo.
Confused yet? ®