This article is more than 1 year old
It's Friday. The pub is looming. IDC tells us 'bottoms up'. We'll drink to that headline
Flash your array to the world, say analysts
IDC has released a flash-based array study saying it's used a (and we quote) "bottoms-up approach." We'll raise a glass to that notion.
The study, Worldwide All-Flash Array and Hybrid Flash Array 2014–2018 Forecast and 1H14 Vendor Shares, looks at revenues and raw terabytes shipped with flash-based arrays - all-flash arrays (AFAs) and hybrid flash/disk (HFAs) - in the first half of 2014, and extrapolates the numbers to the full year.
The research note says:
Startup revenue leaders include HFA supplier Nimble Storage and AFA-shipping Pure Storage and SolidFire. So no surprises there.
Worldwide HFA and AFA markets will reach $10bn and $1.3bn respectively in 2014.
Flash-based array vendors must have a flash-optimised platform with in-line compression and de-duplication as well as other enterprise-class data services; snapshot, clones, replication, etc.
Users should strongly consider flash-based arrays when retiring existing enterprise storage platforms.
Presumably the bottoms-up approach meant IDC analysts went for a drink with suppliers, sipping a Flash Energy drink perhaps?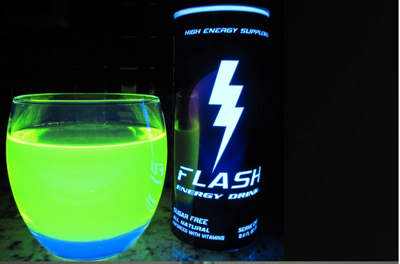 In any case, bottoms up! ®