The little A1 will do 0 to 100 km/h (62.1 mph) in 10.9 seconds with a manual transmission and a top speed of 186 km/h (115.6 mph). Audi quote a fuel consumption of 4.3 litres per 100 kilometers (66 mpg).
Funnily enough, you don't get anything like that on the bits of road that are used for the Monte Carlo rally. For completeness, the CO2 output is 159.3g/mile
The electronic gizmos are great and superbly easy to use; finding and tuning to the Riviera radio to listen to the adverts for yacht captains and tax planning advice was simple, as was pairing my phone over Bluetooth. The satnav is excellent although some of the English pronunciation of French places is amusing, albeit understandable.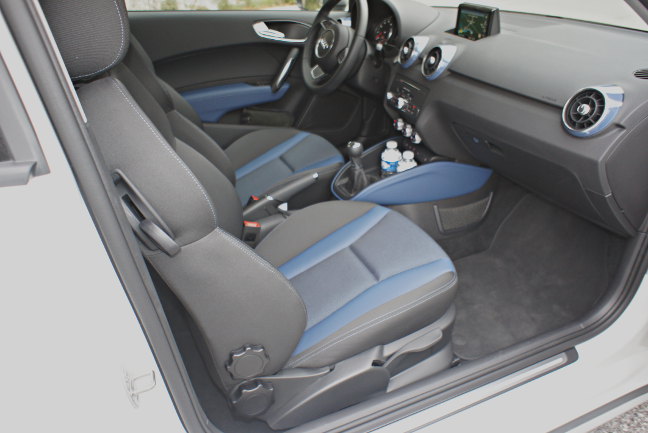 Roomy: Plenty of legroom down below...
Space is decent, with respectable headroom in the back and a 270 litre boot. When the split rear seatbacks are folded down this increases to 920 litres. It's a decent shape with flat sides to the boot and a low lip. The hatch unlocks electronically, including via the remote key fob, but doesn't close electrically as it does on some of the posher Audis.
If your cargo is young ones there are Isofix points on the back seats, but not on the front, and for everyone there are two front, two side and two head airbags.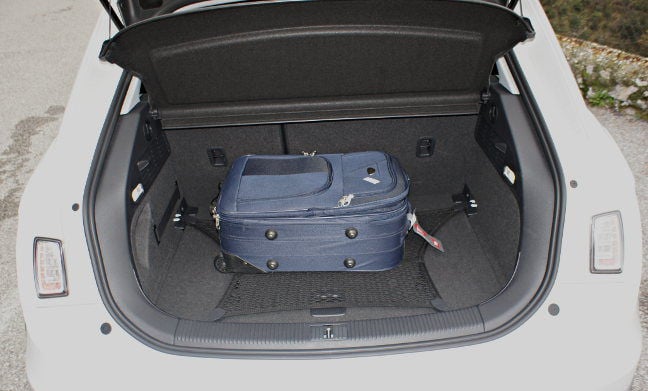 ... and plenty of room in the back, too: all 270 litres of it
With something that is so much of a city car it was brave of Audi to recommend a mountain route but the car acquitted itself well. I decided that I did need to do some city driving so took an A1 along the familiar route of St. Devote, Casino Square, Lowes hairpin, the tunnel, harbour and rascasse.
Where the A1 revealed that it does the job that it's built for well was in the small Monaco back streets. Sight lines are good with narrow A-pillars as you ease out into the Londonesque traffic. Pick up is good when you need it and its narrow enough (perhaps mirrors excepted) for streets built before cars got wider and fatter.
You see a lot of Fiat 500s, Smarts and Twizys in Monaco. I suspect the new A1 will also become a regular sight. Perhaps even as regular as that car you see everywhere: the Panamera.
Driving the 1.8l A1 back to the airport, and thinking just how good the 1.0l was, I started to do the man-maths for buying one. It doesn't quite work out for me, but I was tempted. ®