Come and Twiddle Tek Gear's one handed keyboard
Lefties rejoice: You can use either hand
Presentation skills
On mobile devices, the Bluetooth works very well indeed, popping up a mouse pointer on Android handsets and tablets, and connecting seamlessly on everything we tried. The Twiddler III makes a killer device for presentations, navigating slides shows and entering URLs, where the speed of text entry is less critical.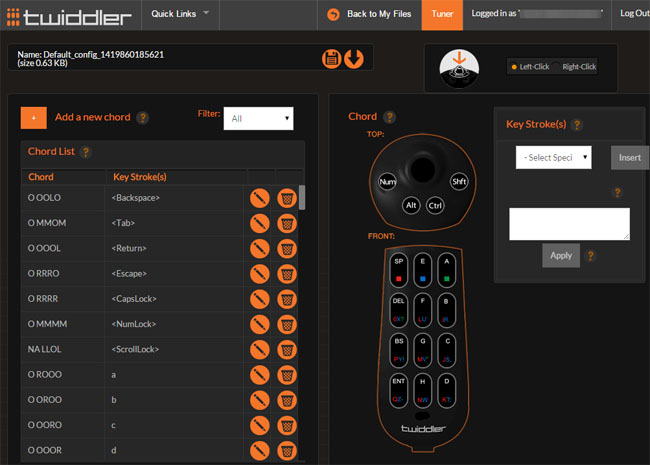 Login to the Twiddler tuner to refine chording key commands
Just what speed can be achieved will depend on commitment, dexterity, and the size of one's hands. The new Twiddler is half the volume of its predecessor, making it nicely pocket-sized but fiddly to use for those with above average hands. Curling the index finger round, to reach the top left key, is considerably harder than stretching the little finger to the bottom right (both of which are needed to enter the letter "k").
The Velcro strap, which holds the keyboard in place, does its trick of changing sides for those who wish to type left handed. The pad on the bottom is a little small and occasionally pops loose when one is straining to reach a dispersed key combination, but a restraining thumb can be rested to prevent that happening.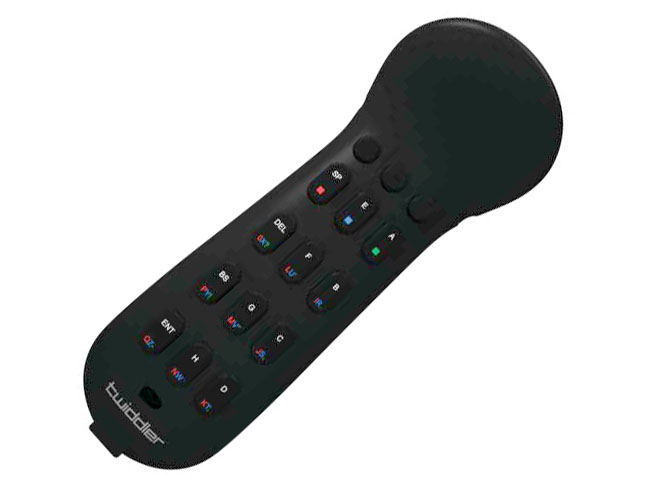 It takes some learning but it can be rewarding given its convenience
The Reg Verdict
As a keyboard replacement the Twiddler III works, and with practice it provides comparable speeds from a single hand. For those who need a free hand, or want to walk and type, the device is second to none, but big hands and impatient learners will be better off waiting for voice recognition to improve. ®

Come and Twiddle Tek Gear's one handed keyboard
One-handed keyboard with Bluetooth and customisation features that will appeal to musing wanderers, wearable tech fans and presentation speakers
Price:
£125 + £30 shipping RRP