This article is more than 1 year old
Will fondleslab's fickle finger of fate help Windows 10?
Even if it does, Microsoft's price genie is hard to rebottle
Just two and half years ago Microsoft dropped Windows 8 on the world, playing Redmond's card in the touch-tablet game against Apple's iPad and Google's Android.
Windows 8 was remarkable for three reasons: the touch-inspired Metro interface, the fact Microsoft built its own-branded tablet running Windows, and it put Windows on ARM.
For all that, Windows 8 was a bust, failing to lure shoppers away from Apple or Android tablets or get enterprises upgrading from Windows XP and 7.
Microsoft's touch operating system has just over 10 per cent market share. On Wednesday Microsoft is poised to unveil the consumer preview edition of the successor to Windows 8, and yeah, it's Windows 10.
Windows 10 is described my Microsoft as the "next chapter" and there's "single core" that'll work on a variety of devices, including phones.
That aside, from what we've seen so far Windows 10 is a retreat from the follies and hubris of its predecessor back to the safe desktop. From what we've seen so far, Windows 10 embraces the parts of the Windows desktop dumped by Windows 8.
However, a year is a long time in IT, and fortunes can change. The question is whether they have changed in favour of Microsoft and Windows 10. The dynamic undercurrent of the PC market – the flow of which was tablet – is in flux and shifting direction.
Tablet sales are decelerating – down 7.2 per cent in 2014, according to IDC. The reason is saturation: people have already bought their first tablets and aren't buying a second. Smart phones are taking up the slack instead, as a lower-priced and equally functioning alternative.
The PC market has stabilised from freefall and Gartner expects sales of Windows will grow faster than iOS.
It sounds like the end of Microsoft's experiment with Windows 8, and the release of Windows 10 this year has come at just the right time. Just don't expect big, juicy margins Microsoft.
Today's tablet market is characterised by price consciousness, and with connection to internet services as standard.
To that end, Acer, Asus, Toshiba and Hewlett-Packard last year hit the market with laptops running Windows 8 with Bing, the version of Windows with Bing set as the standard search engine but that (significantly) is available at low-to-no license fee.
The idea is for OEMs to hit the market with cheap devices.
Rather than making money from the license fee, Microsoft's goal is to cash in on services – bundling things like Office 365 for free for the first year and charged thereafter, when you forget to cancel.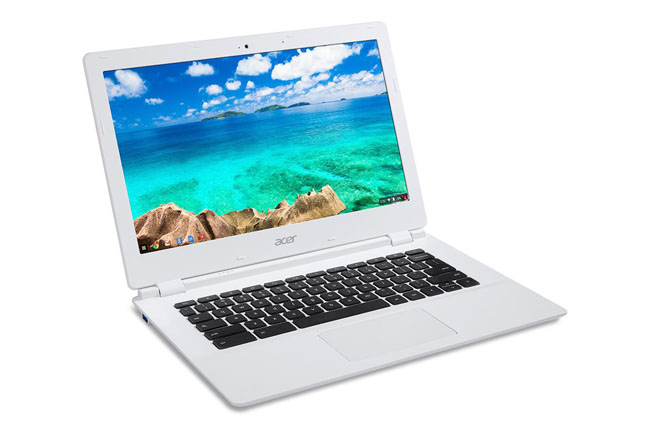 The Chromebook market is unstable right now, with Acer for one in turmoil, with its lowest world-wide sales in eight years and managerial instability and restructuring in Europe
Cheap laptops are Microsoft and the OEM's counter to Chromebooks, running Chrome from – again – Google. Chromebooks have been growing, with Acer, Samsung and HP selling the most.
But growth is relative and Chromebooks are really niche: just one per cent of total PC sales.
The Chromebook market is unstable. Samsung closed its European laptop business last September, killing the continent's Chromebook channel for the company. Acer is in turmoil, with its lowest world-wide sales in eight years along with managerial instability and restructuring in Europe.
Chromebooks may yet to prove a passing fad, essentially this year's netbook that gave rise to the tablet. Their growth may be hampered by the instability of supply, with Samsung gone from Europe.