Anarchy in the UHD
The UHD Alliance seems to comprise all the same folks who already pontificate on a dozen other standards bodies and committees. Its stated aim is to bring content providers and hardware manufacturers together to create a uniform platform. When asked how it would achieve this, I was told: "We'll issue a badge of certification."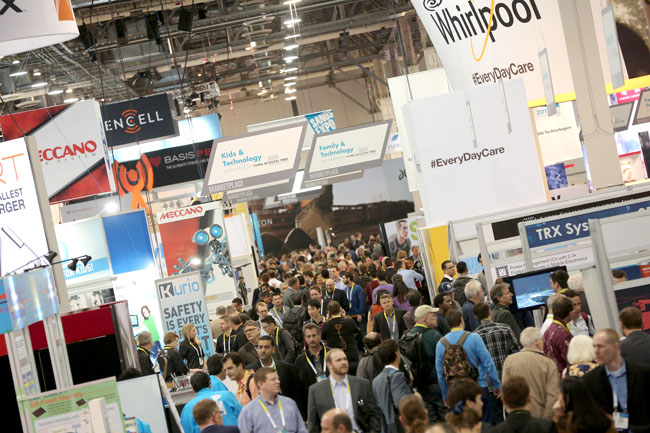 CES crowds: brace yourselves for a UHD Alliance certificate
I can't help feeling what the consumer electronics industry (specifically TV and home entertainment) actually needs right now is a singular vision, not infinite committees hawking logos. When "father of DVD" was in development, Warner's Warren Lieberfarb alone united hardware and software industries to successfully launch the format. Today, corporate egos run unchecked, which is probably why the business has become so anarchic.
One CES introduction which I think everyone should approve of is better Smart connectedness. 2015 will be the year of the improved TV user interface. Samsung gave us the first look at its homegrown Tizen OS for TV, which appears to pay close homage to LG's webOS platform, while LG itself offered some minor webOS improvements, but it appears to have generally left things unchanged.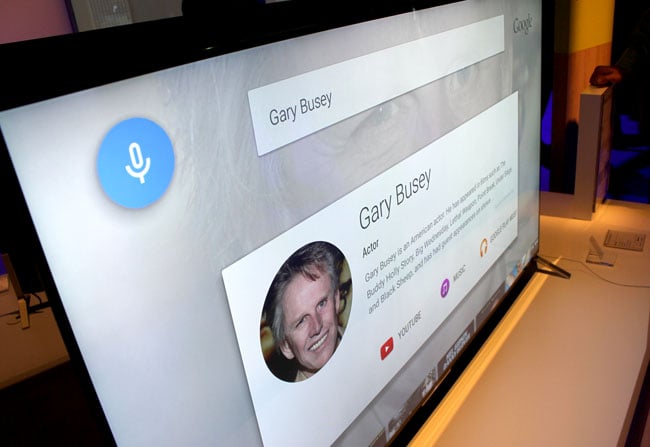 Like Philips did at IFA, at CES Sony shows off an Android TV UI
Interestingly, Sony has turned to Android for its 2015 UI. The interface will be familiar to any mobile user, and majors on intelligent voice search. I think it's a bit of a gamble, not least because a UI designed for a mobile device looks pretty clunky on a 65-inch screen.
Ultimately, the most interesting Smart UI came from Panasonic. Powered by Firefox, it's slick and minimalist, yet retains much of the customisation which has defined Panasonic screens over the past few years. Panasonic, that most conservative of CE brands, has definitely found its funk.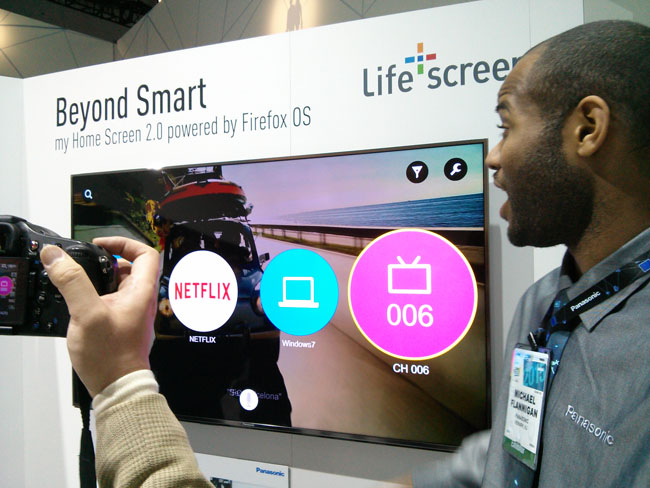 Panasonic Firefox TV UI
Inevitably there were plenty of 8K displays dotted around the show too. Samsung used a 110-inch 8K panel to put a new spin on that old chestnut, glasses-free 3D. The panel offered around 40 viewing positions and the lenticular effect didn't look half bad, although it's difficult to imagine such a TV ever finding a role in the average living room.
OLED remains the odd duck of the TV business, with only LG championing the cause. At CES, the brand offered more OLED panels than ever, 4K flat, curved and adjustable. All looked predictably impressive.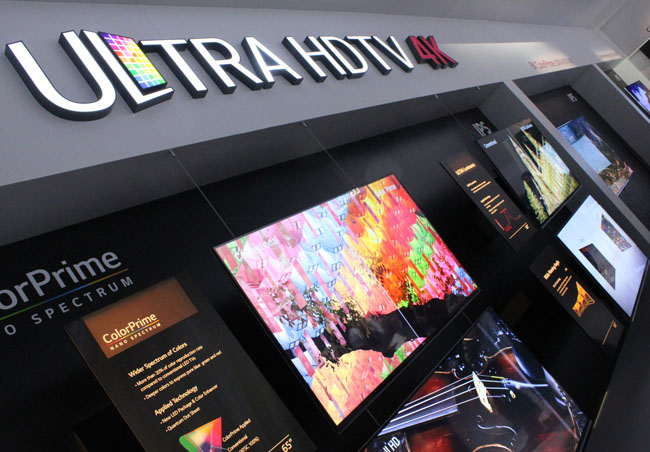 LG waves the flag for OLED 4K TVs
Arguably the most interesting new screen tech to break cover at CES came from Sharp, which used its extra-subpixel Quattron technology (last seen making Full HD more 4K-ish) to create a faux 8K pixel image from 4K sources.
Side by side with a genuine 8K panel, it seemed almost indistinguishable. Given that no one outside of NHK is talking 8K content, this Beyond 4K Ultra HD wheeze hints at a possible future development route of extreme resolution TV.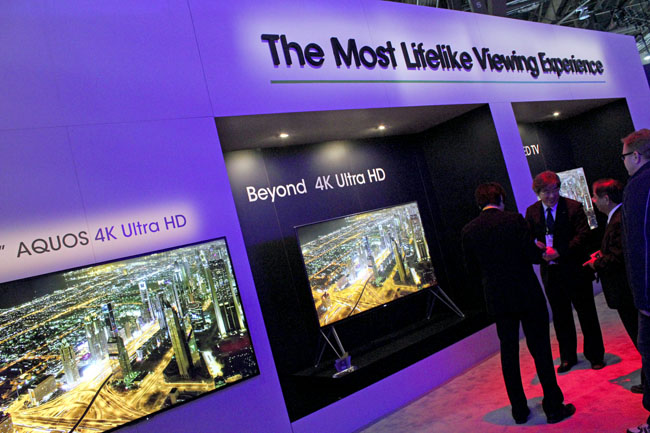 Just when we were getting used to the idea of UHD, Sharp goes beyond 4K
Sadly, we'll never, ever see this innovation in Europe, because Sharp actually sold off its entire European TV and AV business to Slovakian electronics brand UMC last year. But we can dream ... at least until CES 2016. ®
Steve May is a veteran AV journalist and senior editor at Inside CI.