This article is more than 1 year old
Snoopy Fujitsu tech KNOWS you'll click that link – before YOU do
Creepware: You're a click-happy dope, aren't 'cha?
The next time you hover over a suspicious link a little too long, or download from a questionable site, you might get a nudge from Fujitsu.
The Japanese tech giant has, from the back of a 2000-head study, developed a tool capable of determining if a user was likely to be scammed and delivering a custom warning.
Together with a security questionnaire, software could monitor the keyboard and mouse movements of employees, watch de-anonymised email traffic and keep an eye on web access to pick out those who may consider opening bad links, as distinct from those who click.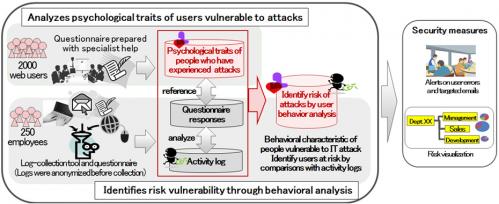 The experiment
It was, according to Fujitsu, the first use of social psychology to determine the likeihood of users leaking data,or being infected with malware.
"The results of the analysis showed, for example, that people who prioritized benefits over risks (benefit-oriented people) were more vulnerable to virus attacks, and that people who were highly confident in their own ability to use a computer were at higher risk for data leakage," the company said.
"... it was found that users who are highly confident in their ability to use a computer would often perform keyboard actions when the false freezes occurred, whereas benefit-oriented users would spend little time reading privacy policies.
"This technology reveals the security risks that individuals and organizations create, raises users' literacy on IT, and is the first step in devising proactive security measures tailored to the organisation."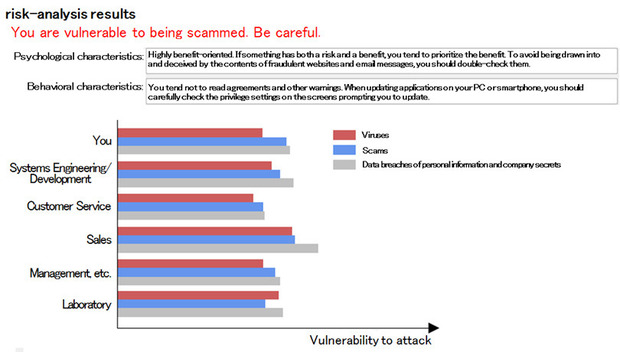 Test results
The research will be spun into a commercial tool next year following further accuracy tweaks. Engineers would also work on defensive technology to plug into the tool. ®