Our piece earlier this week on a study which proved The Wizard of Oz is the "most significant" movie ever – by dint of being the flick most referenced in subsequent works – provoked some interesting comments from our ever-lively readers.
It goes without saying that a lot of your output centred on the researchers' possibly dodgy methodology in coming to their conclusion, but it was a few observations on the cinematic outrage Battlefield Earth that caught our eye.
While codejunky expressed surprise at "so much hostility" towards John Travolta's astounding Thetan masterpiece, and indeed insisted "I have certainly been forced to sit through much worse", Andrew Moore definitely stated: "No, it's not watchable."
Or that would have been pretty well definitive had DropBear not chipped in with "It totally is too – compared to Gigli..."
Provocative stuff, which leads to the question: what happens if you watch the unwatchable, and indeed what are the effects of watching two unwatchables back-to-back?
So, we've decided to put the matter to the test by eyeballing Gigli and Battlefield Earth in one uninterrupted sitting. To add spice to the mix, we'll also sandwich in the epically dreadful Pearl Harbor, lest the combination of Ben Affleck and Jennifer Lopez prove too light in the unwatchably chiselled thesp Affleck department.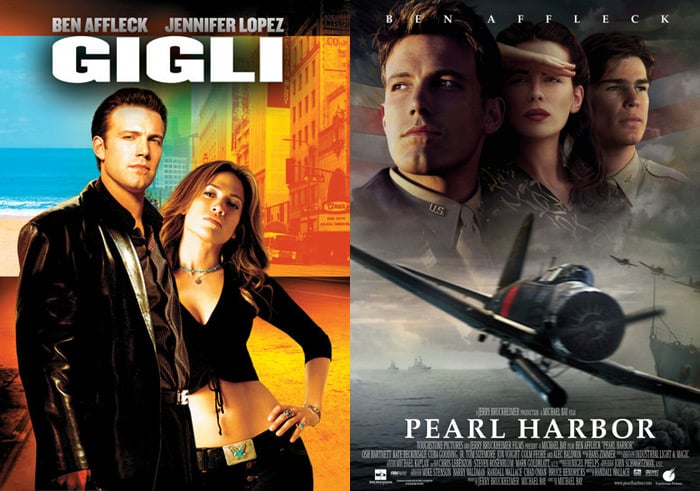 Doubtless readers have further suggestions for our unwatchablathon, but let's just take this steadily. We don't want anyone getting seriously damaged, or at the very least spending three days locked in a darkened room swilling down tranquillisers with vodka. ®