This article is more than 1 year old
Five years of Sun software under Oracle: Were the critics right?
They said Java, MySQL and Solaris were all doomed
Slow boat to a modern Java
But what of the Java platform itself? Work on the Java Development Kit (JDK) and the language itself has mostly continued apace following the merger. Unfortunately, in Java Land that means the process of adding new features and pruning outdated specs remains as slow and arduous as ever.
Only two major version releases of the Java Standard Edition have emerged since Oracle bought Sun: Jave SE 7 in 2011 and Java SE 8 in 2014. Prior to Java SE 7, a new major version of the platform shipped every one to two years.
Similarly, just one version of Java Enterprise Edition has shipped post-merger, in the form of Java EE 7. And at its current rate of development, Java EE 8 isn't expected to arrive until sometime in late 2016.
Not that these delays can be laid solely at Oracle's feet. Although the database giant has butted heads with some former Java partners, the JCP accepts plenty of input from other prominent players. IBM, in particular, has taken an active role in guiding Java development.
What's more, the changes planned for Java since Oracle took charge have been among the most ambitious in the platform's history. Initiatives such as Project Jigsaw and Project Lambda represent major additions to the language designed to update the Java platform to meet the expectations of a modern audience.
Yet in many ways the Java community seems to have bitten off more than it can chew. One of chief platform architect Mark Reinhold's first actions as an Oracle employee was to propose a "Plan B" that outlined more modest goals for Java 7 than had earlier been planned. He would similarly scale back the objectives for Java 8 in 2012.
Further complicating matters was the seemingly endless parade of critical zero-day security vulnerabilities that plagued Java throughout 2012 and 2013. The bug bonanza grew so severe at one point that Oracle was forced to rethink its typical, thrice-annual Critical Patch Update schedule when customers threatened to uninstall Java en masse. But fixing bugs has its price, and the change in priorities led to still more delays for Java 8.
Not that these travails have done much to diminish customer loyalty, particularly among the enterprise set. Not for nothing is Java called "the new Cobol," and companies that have already invested heavily in the tech are likely to keep spending.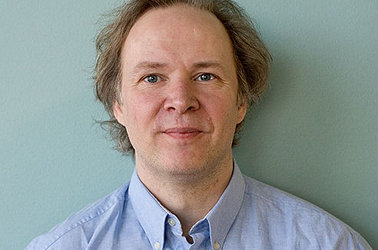 My my my MySQL Maria
My, my, my, Maria
Longtime MySQL users, on the other hand, seem less willing to swear fealty to Oracle – particularly now that there's a legitimate fork of the open source database, in the form of MariaDB.
MySQL co-creator Monty Widenius – who left Sun just before the Oracle acquisition closed – never had much faith that Oracle would honor its commitments to maintain MySQL as open source software. And sure enough, Big Red has done its best to capitalize on the code by releasing certain modules as proprietary software available only to customers of the "enterprise edition," not to mention upping the price of support.
Little wonder that many of the major Linux distributions have dropped MySQL from their default installation images in favor of MariaDB, including Arch Linux, Fedora, OpenSuse, Red Hat, and Slackware. (Others, including Ubuntu, have stuck with MySQL as the default.)
Still other customers are switching not because of some sort of open source puritanism but wariness of Oracle – as evidenced by the fact that MariaDB offers its own subscription-based enterprise version of its MySQL fork. These customers don't mind paying for their open-source database, but an Oracle support contract isn't their bag.
For its part, Oracle doesn't see MariaDB as much of a threat commercially. Just as many customers will happily license Oracle Unbreakable Linux instead of Red Hat, the companies that purchased commercial licenses of MySQL when it was a Sun product – or when it was a standalone company – seem largely content to deal with Oracle now.
"I think where we're seeing [MariaDB] are customers that work purely on the open source version of MySQL," Oracle MySQL engeineering veep Tomas Ulin told The Reg in 2013. "In terms of meeting them in terms of actual, paying customers, I've not heard of any there."
Oracle has also continued to improve performance and add new features to MySQL, contrary to what its critics had feared. Notably, recent releases have add NoSQL-like query capabilities and added a JSON data type to make MySQL more competitive with newer, unstructured databases.
"If you look at what we've achieved over the last five years, in terms of product releases, product functionality, and product quality, I think the last few years of MySQL have been by far the most productive in its entire life," Oracle chief corporate architect Edward Screven said at last year's OpenWorld.