This article is more than 1 year old
Kill Facebook's creepy on-by-default Yelp 'killer' Place Tips – your guide
New 'feature' touts nearby biz and reviews
Facebook is rolling out Place Tips for its iOS app that tracks users' whereabouts and inserts information about nearby businesses and points of interest into their news feed.
The Yelp-ish "feature" – which is turned on by default if you have location-tracking switched on – uses GPS, cell towers, and Wi-Fi to pinpoint the user's location to display alerts about companies, attractions and other stuff nearby.
To opt-out, go to the settings page in the app, go to locations and then find the Place Tip switch to turn it off.
While still enabled, tapping on the notification opens up a "place tip" screen with things such as reviews that your friends have posted about it, and the Facebook feed for the organization in question. Unlike Foursquare, the app won't broadcast your location on the news feed.
"In the coming weeks, we'll be testing place tips using these signals in places like Central Park, Brooklyn Bridge, Times Square, the Statue of Liberty and JFK Airport," said Mike LeBeau, Facebook's product manager for Place Tips, in a blog post.
"In certain places, we're also testing place tips using Facebook Bluetooth beacons, which send a signal to your phone that helps us show you the right tips for the right place. We'll be testing these in a handful of businesses in New York such as The Metropolitan Museum of Art, Dominique Ansel Bakery, Strand Book Store, the burger joint at Le Parker Meridien Hotel, Brooklyn Bowl, Pianos, the Big Gay Ice Cream Shop and Veselka."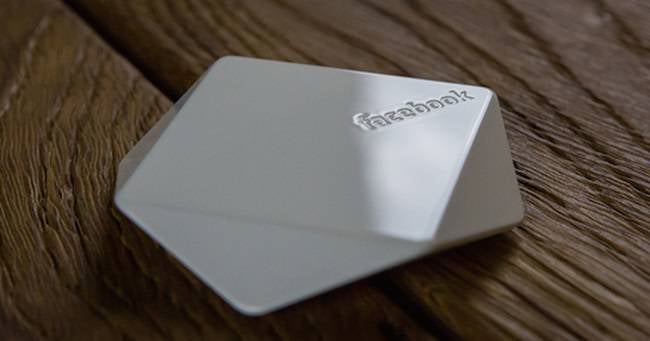 The Facebook-branded beacons are small, standalone units that businesses can install in their storefront to feed information to passing Facebook apps wirelessly. The beacons won't harvest data on Place Tip users, we're told, but will be used to feed information to phones.
Facebook has been doing a lot more with location-based services, something people at Yelp and Foursquare must be very unhappy about. During this week's earnings call, FB reported 745 million people use their mobes to log into the site, and the firm makes the majority of its advertising revenue from mobile users – so bunging "features" like Place Tip into the app makes sense to the California giant.
Facebook told El Reg that while the software is only going to be available for Apple fans at the moment, plans are afoot to extend the same software to Android phones using the social network's app. ®