This article is more than 1 year old
Undead nights: Zombie FPS Dying Light shines bright
Dead Island all grown up and covered in putrefying flesh
Game Theory Dying Light is set in the devastated city of Harran, Turkey, and my first impression on hitting the ground, as freelance operative Kyle Crane, is that I'm trapped in some zombie-infested remake of American Sniper but with graffiti that seems more of a nod to the latest issue of Charlie Hebdo.
Did you, like me, find the thought of Dead Island appealing but were disappointed when it didn't deliver after that awesome time rewind trailer?
Well, Techland have fixed that. Dying Light manages to inject something new and exciting into the zombie/FPS genre which has been sorely lacking any innovation since Left4Dead.
I am introduced to the narrative by a shouty news briefing detailing how the city of Harran has been infected by an unknown virus. Just like Jerusalem in World War Z the government decided to erect a wall around the city and quarantine everyone left behind.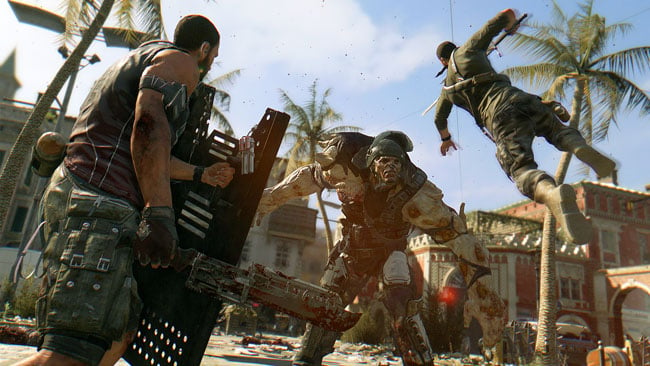 Harrowing time in Harran
The only help available for those abandoned souls are air drops of basic supplies and Antizen, a medication that, rather than a cure, is a stopgap keeping me human for a little bit longer before I develop a taste for human flesh.
To be fair, playing the Zombies was a lot of fun too but more on that later. These streets belong to the infected and to retrieve these humanitarian parcels I need to jump and climb my way around the stunning open world. Wow, the view!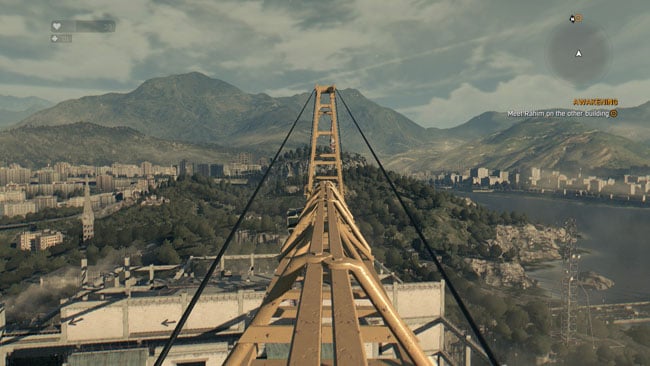 Parkour practice time, folks
Using my parkour on a crane above the city, I'm instantly struck by how stunning this game is. The attention to detail – such as the air full of ash or leaves – creates a constantly moving canvas onto which Techland has painted a vivid portrait of a city in decay.
The sense of realism means that each angle or vantage point is filled with visual information and catches my breath.
For a game involving so much movement, the animation is generally fluid and smooth and impressively well synced with awesome voice acting – the best I have heard in a game for some time. The voice acting is of a standard that gives the characters depth and makes them appealing and charismatic. The score also adds to the overall polish of the game – creepily ambient, rather than diverting. Many of the aspects that made Dead Island feel somehow slightly unfinished have been fixed in Dying Light.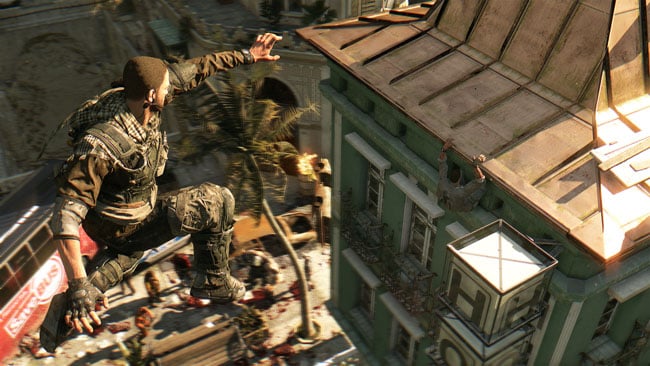 Look before you leap
In a true homage to Mirror's Edge, the intense first person parkour means I can use the urban environment to my advantage, but remember to always look where you want to jump. My mission in Harran is to track down one of the erstwhile leaders of the city who is using some research documents as a bargain chip for his extraction from the city, but if they get into the wrong hands, they could just make things worse.