VULTURE AT THE WHEEL If you saw the Top Gear where James May drove a Renault Twizy to win a city commuting challenge, you might get the impression that it's a fun little car.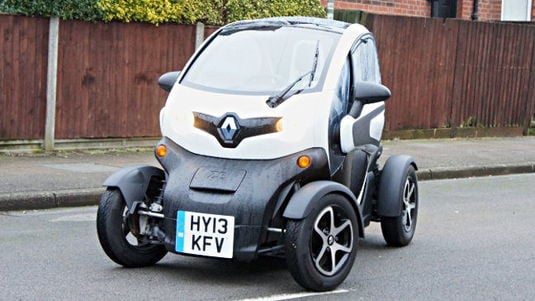 Sensible is NOT the first word that comes to mind when you see this dorky 'leccy little 'un.
If you've read our review of the Tesla S, you might get the impression that all electric cars can make sensible petrol car replacements.
Both of these would be wrong.
Renault is to be applauded for building the Twizy: it's clever, innovative and very, very different. But don't confuse that with something you'd actually want to use every day. You'd need a peculiar set of requirements to favour one over a number of alternative means of transport.
The "difference" is inescapable. It looks cool. It's tiny and it has scissor doors. It's as though something from a 1960s comic book showing what we would be driving in the year 2000 – along with domestic robots, typewriters you talked to and flying cars.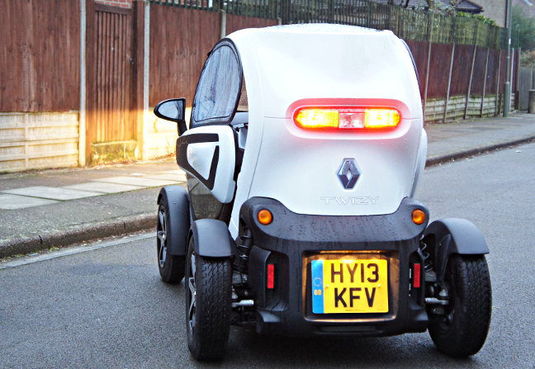 Party at the front AND party at the back
It's also small – terrier cute. That vanishes when you try to get in, unfortunately. The doors are an optional extra, the windows a separate optional extra. The only catch to open the door is on the inside, so to get in you have to prise the window open and slide your arm between the window and the door frame. It's not elegant. The idea that you can get in on either side is quite fun. There is a strange seat-belt arrangement where a shoulder strap threads through the conventional diagonal belt, which I suspect is the stereotypical health and safety gone mad thing.
The seats are hard plastic. That's seats in plural because there is a second pillion behind the driver. The passenger sits with his or her legs splayed around the driver seat. The passenger can only get in on the right hand side because of the driver's seat belt. It's easiest if you slide the driver's seat forward first and then pin the passenger in place once they are in.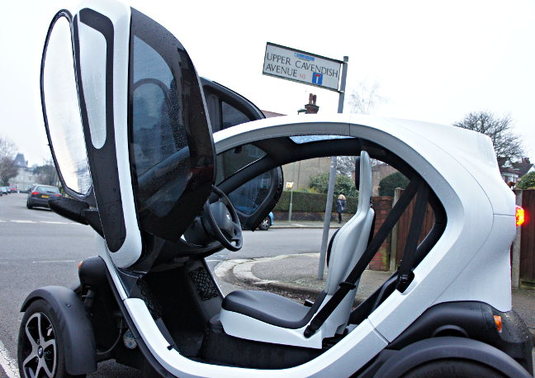 Slide the driver's seat forward first, then pin your prisoner passenger in place...
What passes for a boot is a space under the passenger seat. This is lockable but it's tiny and the plastic is grotty and unfinished. There is a version of the Twizy, the Cargo, which has a hatch in the back instead of a rear seat. This has a capacity of 180 litres, or 10 per cent of the space in a Tesla.
Climb in to drive and what you see is basic. Turn the key until you hear a beep, take the handbrake off and press D or R. Two pedals and the still-hard-to-get-used-to silent getaway.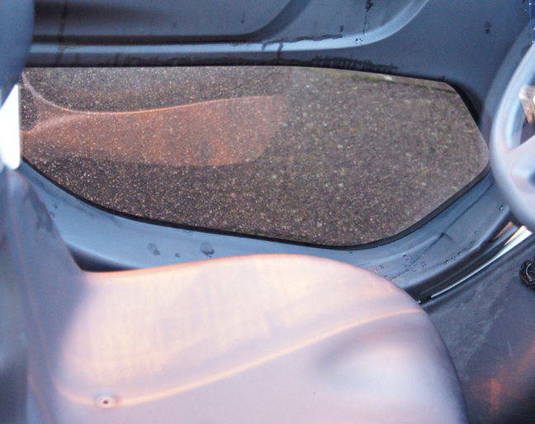 The transparent door panel handily allows you to examine the gutters