This article is more than 1 year old
Post-pub nosh neckfiller: Sizzling sag aloo
Classic Indian spicy spuds and spinach for your wobbly dining pleasure
We're disappointed to report that despite our attempts last week to raise the tone of our post-pub neckfiller nosh recipes by the classy use of a soupçon of français, we have not yet attracted a sponsor willing to back our efforts to push the culinary envelope.
No matter, because the latest offering for your wobbly dining consideration doesn't require the kind of budget which comes in the form of an ample suitcase stuffed with large-denomination banknotes.
Ladies and gentlemen, we give you the eminently affordable sag aloo – a classic Indian spud (aloo) and spinach (sag) melange for which you will require nothing more than ...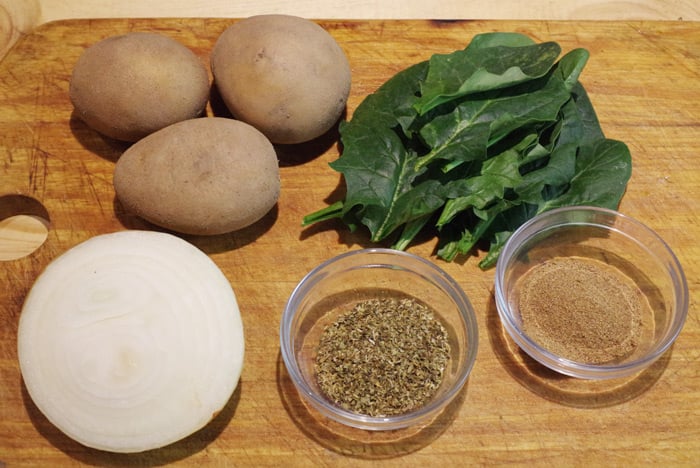 1kg potatoes
10-12 large spinach leaves
1 tablespoon garam masala
1 tablespoon dried oregano
Half a large onion
If the BBC is to be believed, you might also scour the kitchen cupboard for ginger, garlic, cumin seeds and turmeric, but we've pared the ingredient list right down without compromising the end result which is, frankly, quite delicious.
Here's the usual step-by-step: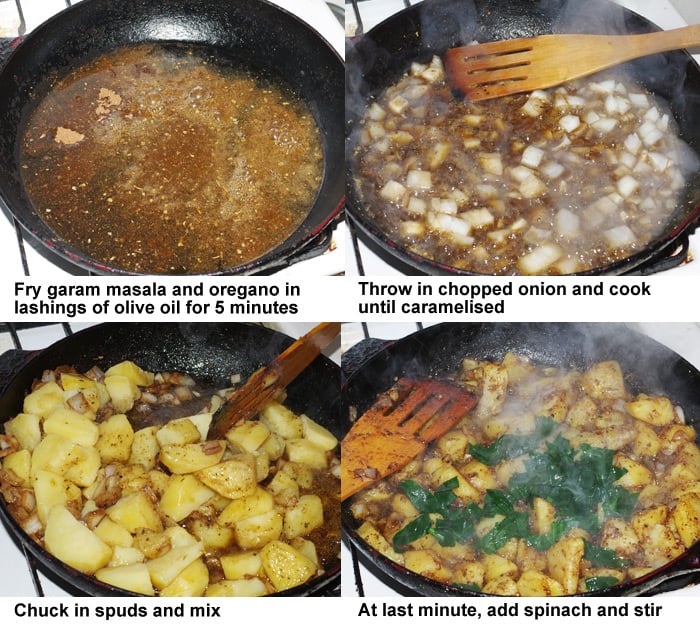 Just how boiled the potatoes should be before going into the frying pan is a matter of taste. We prefer them well done, the better to soak up the oil, although parboiling will result in a harder final spud, if that's the way you like your aloos.
There's also an argument for throwing raw chopped spinach into the mix, and skipping the blanching. We tried this, but found the sag not quite tender enough for our delicate palates.
Whatever you decide, make sure the cooking oil is good and hot, and turn the potatoes regularly to avoid them sticking to the pan and frying to a crisp. About five minutes cooking is enough if your potatoes are well boiled – obviously allow more for the parboiled alternative.
As is the local custom, apprentice SPB boffin Katarina donned her lab coat to present the finished dish ...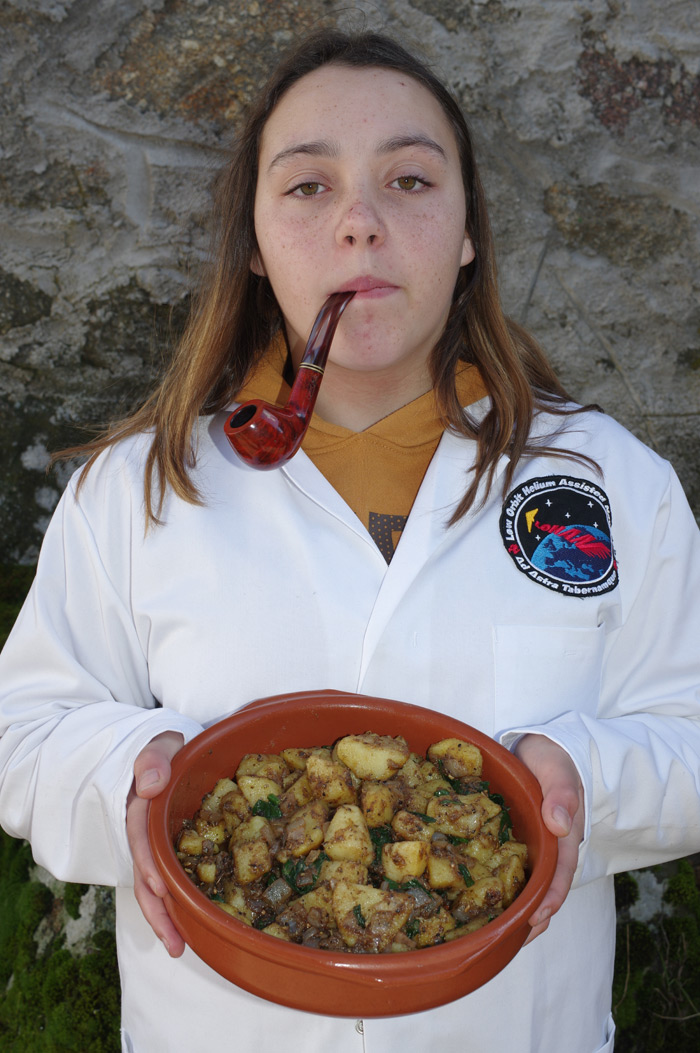 ... which as we noted last week, makes a quite sensational accompaniment to chickpea stew: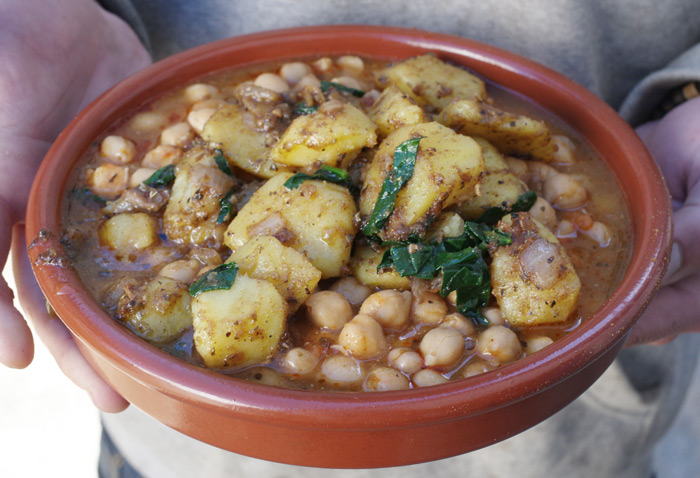 Suffice it to say, sag aloo has become the SPB's post-pub potato recipe of choice, and while it does require the deployment of hot oil, it's a darn sight less risky than firing up the chip pan. ®