A San Francisco startup has launched a tiny mesh router aiming to kill notspots and end buffering in the home.
Eero features dual Wi-Fi radios (alongside Bluetooth and wired Ethernet) in a curved box around 4.75inches square.
It combines a router, repeater and range extender – but additional Eeros auto-configure, creating a plug-in mesh network. That obviously alleviates one of the pains of using a range extender, or adding conventional routers.
Eero will also switch between 2.4Ghz and 5Ghz spectrum bands depending on which one offers the best throughput. Guests can be added via a text message, and it can text you when unknown devices join your network. It also updates itself.
Industrial designer Fred Bould, who helped create the Roku, Logitech's Squeezebox, Nest, and the GoPro 3, was an advisor. So, too, is former Apple hardware czar Jon Rubinstein. Several of the team were formerly at Google.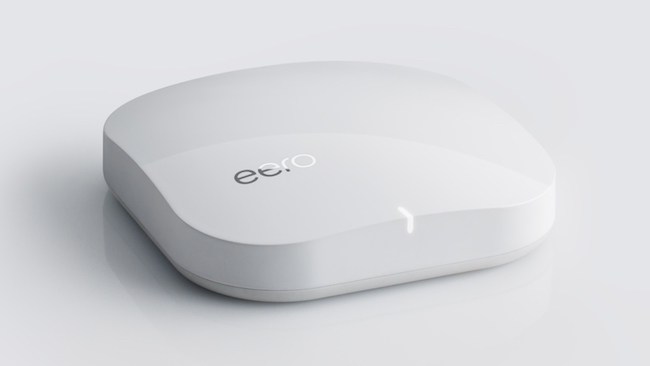 The box itself looks quite capable, with 1GB of flash and a dual core 1Ghz processor – although it doesn't cache anything yet, we gather.
The Eero is $125 or three for $299. We look forward to getting our hands on one - or preferably two. ®