Death becomes it: Grim Fandango Remastered
'From now on we soar! Like eagles on pogo sticks'
Game Theory There's no doubt that the gaming remaster is a strange beast. On the one hand we have the likes of a GTA V, which got the treatment in the space of a year. And, on the other hand, we've got Grim Fandango – a game that last saw release in the year Titanic blitzed the Oscars – which has just been released on PS4, PS Vita and desktop platforms.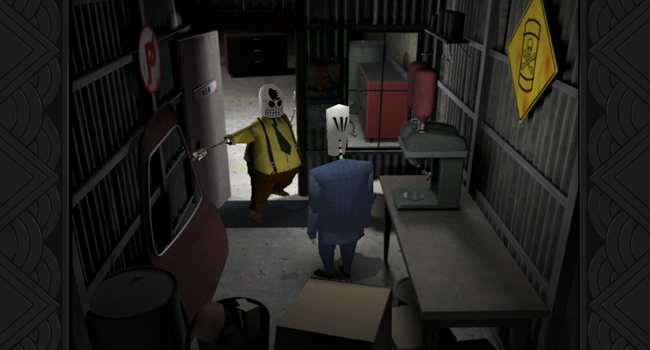 Department of Death
Can it really be as long ago as 1998 that grim reaper Manuel "Manny" Calavera first scythed a path to our funny bones? He first appeared in an era when games were taking formative steps in the art of 3D and the now-defunct LucasArts dominated the click-and-point adventure genre.
Keen to join the 3D revolution, LucasArts took a gamble and binned its 2D SCUMM engine – which had powered the likes of The Secret of Monkey Island, Sam & Max and The Dig. Instead, a 3D engine was built (christened GrimE) and lo, Grim Fandango was born.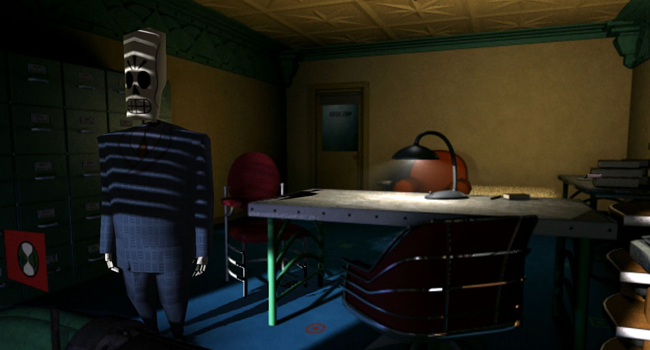 Manny's office - Dept of Death
Grim Fandango was met with much blowing of trumpets and critical success and for good reason. The game successfully married the old style mouse-driven puzzle solvers (ie, every point-and-clicker LucasArts had made so far) with a new visual style.
This meant the aforementioned Manny was able to strut about his world with much more freedom than the likes of Guybrush Threepwood, et al. In order to help players work out what he could actually interact with, his head was made to independently swivel to look at points of interest.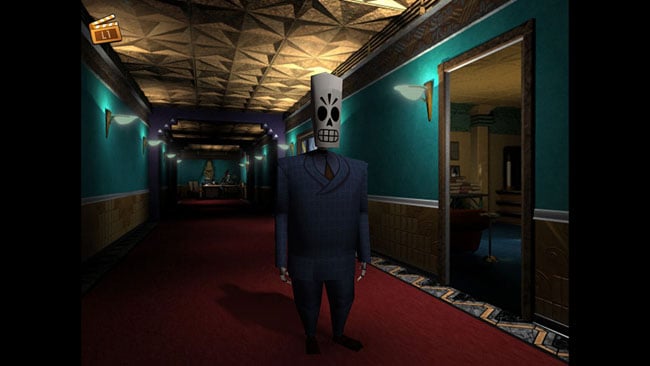 Scenery now fits a 16:9 aspect ratio
All the graphical trickery in the world would have been wasted if story, dialogue and humour hadn't cut the mustard. Thankfully, though, the Tim Schafer-led team didn't pull any punches there either, basing Grim Fandango on the Mexican Dia de los Muertos – the Day of the Dead – with the script based half-way between comedy and film noir.