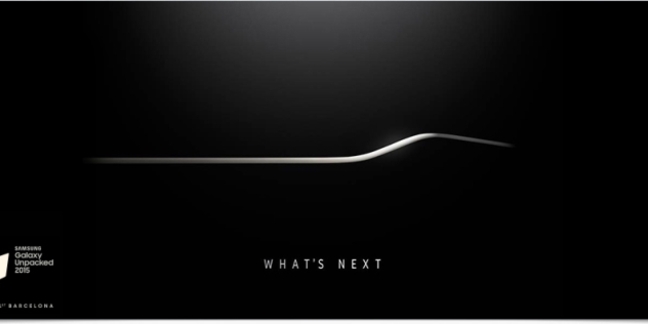 Samsung has let it be known it'll reveal whatever's depicted below in Barcelona on March 1st, the eve of 2015's Mobile World Congress.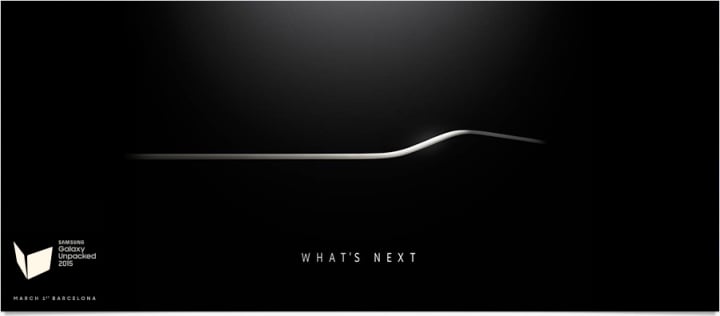 Oooh! Kinky! (Bigger kink here)
The small print at bottom left reads "Samsung Galaxy Unpacked 2015", so presumably the image and invite sent to media pertains to the unpacking of a Galaxy device.
Maybe even the one depicted above in not-quite monochrome (perhaps even grey) hues.
Samsung's modus operandi has, of late, been to preview new flagship devices at Mobile World Congress. The release of this image suggests no reason to suggest it's abandoned that tactic.
Output from El Reg's photo-interpret-o-tron suggests the image depicts a smartphone with a kink in its chassis, perhaps to make it conform better to the human head. Unless flexy, whatever it is certainly isn't going to improve the line of your correspondent's jeans.
We're working from one picture and the scantiest blog post imaginable here, people, and anything else we write will just be speculation. So do you mind if we sign off now before we stretch this to unfeasible lengths? ®
Sponsored: Webcast: Discover and secure all of your attack surface