Exclusive The UK's Ordnance Survey is making a bold stab at "disrupting" smartphone and tablet mapping apps with a freemium app that yokes the OS's peerless geographical data to modern app features.
We had a sneak preview at OS HQ recently, and can bring you the first screenshots.
While the Ordnance Survey already has an iPhone map, it's really a compass overlaying the traditional paper map. The new as-yet-unnamed app is ground-breaking in several ways, and is the culmination of 18 months of backroom work attempting to reconcile traditional mapping – such as the use of grid references and Transverse Mercator projection – with "slippy" web-style modern map experience.
App and web users have come to expect features such as responsive zooming and panning, accurate routing information and Universal Geographic Code.
"People have a strong emotional engagement with OS Maps," says Ben Scott-Robinson, head of Interactive Experience at the Ordnance Survey, who led the design work on the project. "We wanted to retain that tactile pleasure and the sense that you're not dealing with a big West Coast company, but instead someone that's local to you and who understands the area, and is more down to earth."
Web maps like Google Maps are fine, he says, "but super simple - and a backdrop for advertising, ultimately. The challenge is: how do we buck the trend, moving away from simplification, to something which is complex but is a lot more elegant in the way it's expressed."
"We're tying together the new slippy map (web style) — pulling out fonts and iconography that feels modern – but tying together the map and the UI itself," says Scott-Robinson. "No one else really does that."
What it looks like
The app will use Gill Sans font and recreates a modern version of the textures used in 1960s maps to indicate whether a wood is deciduous or coniferous. The team decided to minimise the UI chrome so more screen area is devoted to the map itself.
The app will pull in the curated routes data from the public, via the Getamap service. Built up over several years, this has 400,000 routes contributed by users plus essential survival information like the Good Pub Guide, among other sources.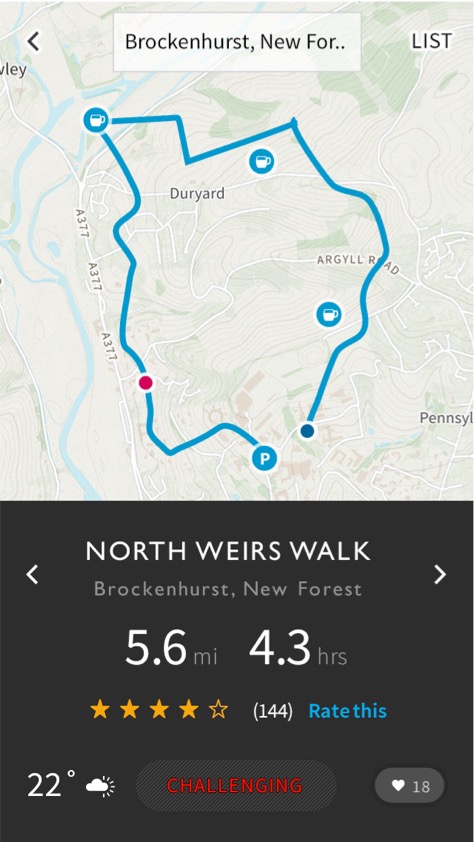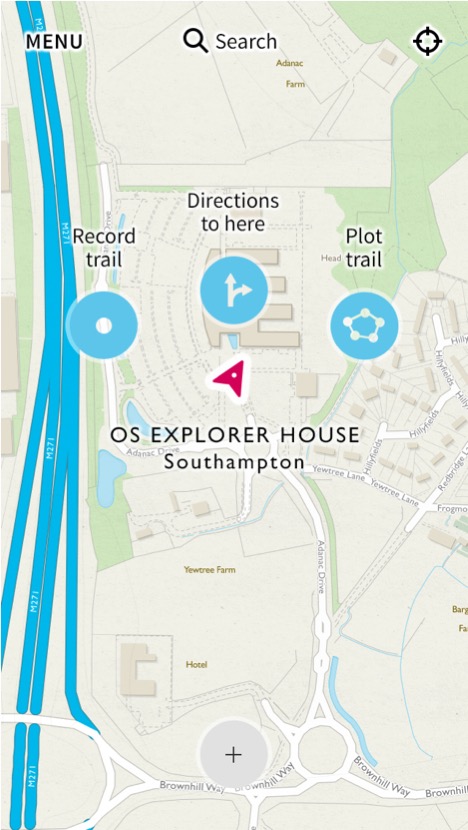 The app is designed to cater to the outdoors market – people who need accurate footpath information and need routable paths for hiking or biking – "but not ghettoized in that area", the OS says.
The basic app will be free, with a subscription element - but the pricing (as well as the name) has not yet been unveiled. A 12-month getamap sub currently costs £17.95 a year. It will be available on iOS, Android and web.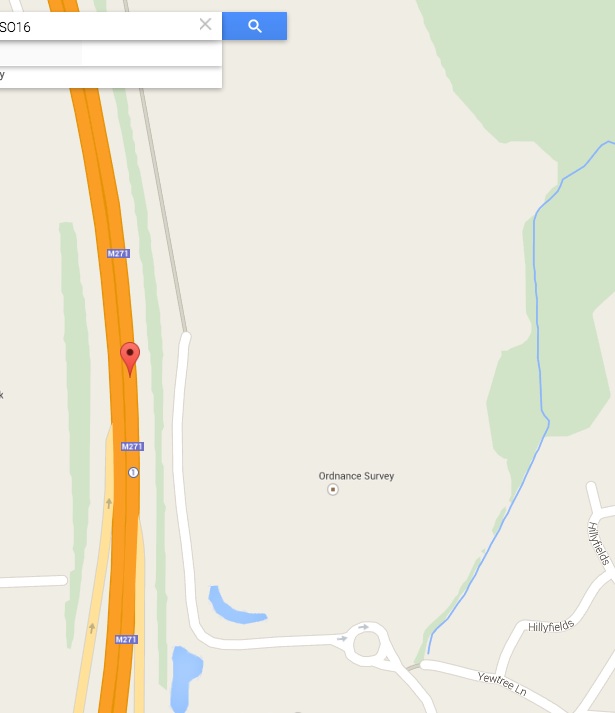 Google Maps' version of the area you see above. Even at higher resolution, it shows much less detail.
One huge advantage over Googley rivals is the OS dataset itself, whose value tends to be underrated. The central database receives 70,000 updates a day.
Our attention was recently drawn to Google Maps' attempt to describe the area around the OS HQ itself. The road that took me there is missing.®