This article is more than 1 year old
Sonos revamps Wi-Fi speaker app, admits: 'We made things worse'
Controller app upgraded as Play:1 goes blue
Sonos has upgraded its streaming Wi-Fi speaker app to meet customers' pleas and is indulging in the Blue Note blues for jazz buffs.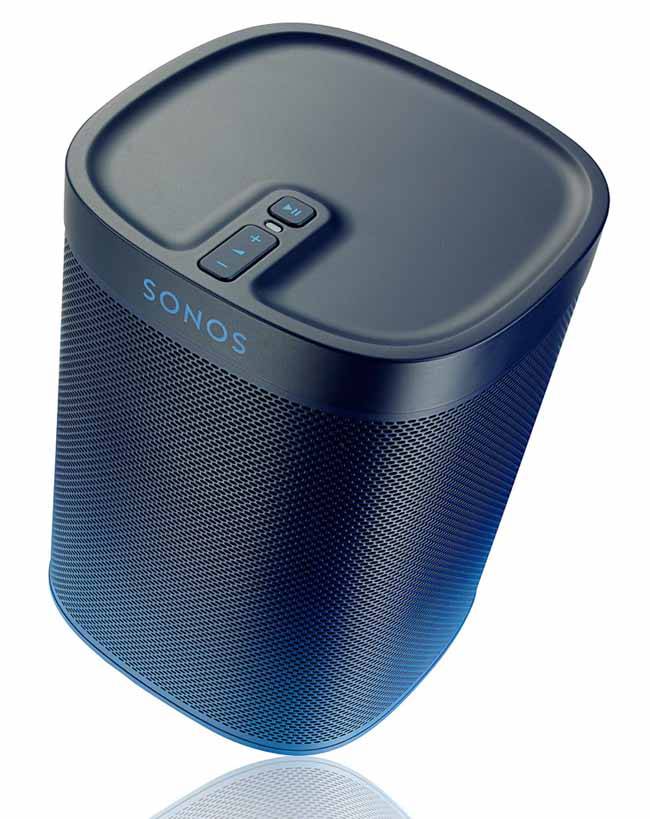 Sonos Blue Note Play:1
It's the 75th anniversary of jazz specialist Blue Note Records and Sonos has jumped onto the marketing opportunity offered by that. It's bringing out a Blue Note radio station and blue-coloured version of its low-end speaker, the Play:1.
The Play:1 standard guise comes in either black or white. Like a caravan, it's intended to fit in with anybody's home decoration scheme. The blue version will stand out more.
Like many luxury goods-selling spiels, the marketing-speak goes on about the wonderful surface of this entry-level speaker, saying things such as "Crafted with a custom colour developed through hand-painting techniques and strategic use of robots, the speaker's finish features a vertical fade from dark navy to cerulean blue, reflecting the deep bass to the richly detailed highs and lows."
Don't you just love the "strategic use of robots"?
There's more: "The paint line for the grills uses no fewer than seven gravity-fed atomising spray nozzles to correctly apply the various shades of blue to the perforated metal surface."
There is also a Blue Note on the Sonos radio station, which is built into the main menu in the Sonos app. You don't have to buy the special edition speaker to get access. It's powered by TuneIn and involves a year of Blue Note programming with three curated channels giving access to Blue Note recording musicians.
Updated controller app
Constituting meatier fare, the controller app has been refreshed to deal with the complaints and wishes generated by its last major release in May 2014.
The Sonos controller app v5.3 is now available in a beta release for Android users; iOS availability will come soon.
Sonos' announcement was pleasingly open about the previous version's failings.
"While we've received a lot of positive feedback for new features like the ability to search across all of your music sources in one place, we also heard from many of you that we made some things worse," the firm 'fessed up.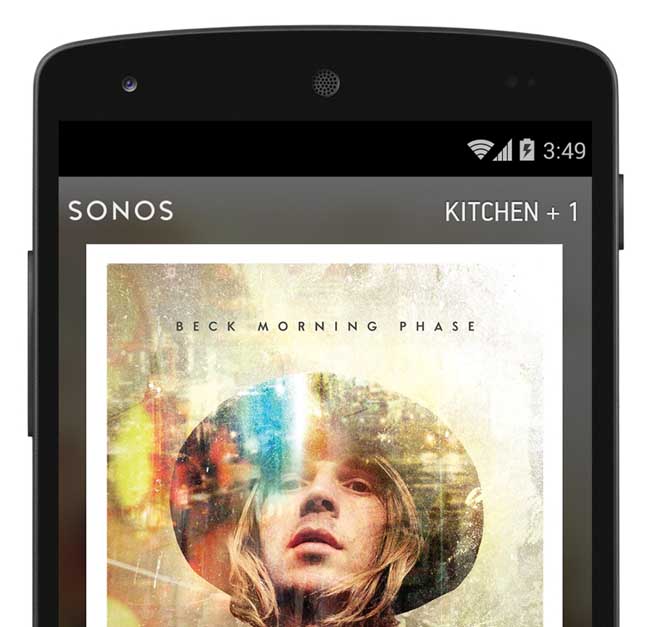 Sonos Smartphone app
V5.3 aims to make things better and features:
A faster way to manage all the rooms in your home: Move your music around your home with a more accessible rooms menu, available by tapping the top of any screen in the Sonos app
The tablet app has new dedicated screens for what's playing and music discovery, with more intuitive toggling between screens
Faster phone screen switch; wipe left to right to open the music menu. Swipe up to go straight back to what's playing
The track progression bar is back in the "now playing" screen, just below the album art. Drag it to whatever point in the song you want to play
Shuffle mode and crossfade are back where they belong. From the now playing screen, simply press the info button to access them
Comments on the Sonos blog announcing the updated software are, so far, positive.
You can download the v5.3 beta release here or register for the beta program. The special Blue Note Play:1 edition will be sold at Sonos.com at a time to be revealed. Only 4,100 have been made and the prices will be $250 USD, $280 CAD, €250, and £220, we understand.
Blue Note radio channels are available from TuneIn on the Sonos App radio list now. ®