This article is more than 1 year old
SAN-tastic? VMware blesses StorMagic's skinny ROBO HA
Never mind vSAN, remote and branch office bods...
StorMagic has a two-server virtual SAN product which VMware is now endorsing as the best virtual SAN for remote office/branch office environments – instead of its own vSAN software - where the customer needs a two-server set-up.
SvSAN provides high-availability and bullet-proof simplicity with two servers instead of the three required by VMware's VSAN enterprise-focused virtual SAN product.
That means customers with many branches can save on server costs for their branch automation systems. SvSAN uses a server's own storage, like VSAN, to construct a virtual SAN so there is no need for networked storage arrays either, helping to simplify the branch IT infrastructure.
There is synchronous mirroring of the SvSAN instances in each server to ensure high availability and protect against server failure.
StorMagic was founded in 2006 by Brit Hans O'Sullivan, and is based in Bristol.
It has had six funding rounds from angel investors, not VCs. O'Sullivan previously founded iSCSI startup Elipsan, which was sold to Adaptec in 2004 nine months after it started operations.
There is a StorMagic presence in the USA (Boston and Florida) and also in Japan via an agency and a distributor.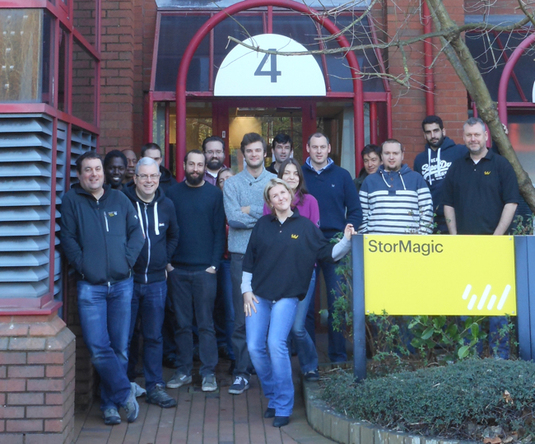 StorMagic team in the Eastgate offices, Bristol
The company has accumulated 30,000 licences sold, 15,000 unique sites and more than 1,200 customers. The SvSAN product looks after 16PB of data for the largest customer, a 2,200-branch US retailer.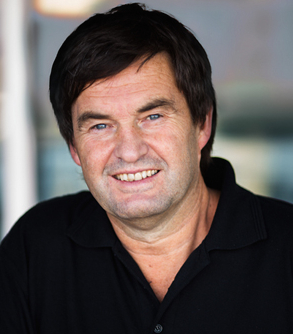 StorMagic founder Hans O'Sullivan
We at El Reg think StorMagic may be working on developments to speed processing in the servers running SvSAN, as well as looking to add some kind of data transfer facility between branch offices and a central site, from which SvSANs at branch offices are managed.
Interestingly LSI Synchro aims to provide two-server HA using just one server's disks an Windows Storage Server. It's available from Avago.
The joint VMware-StorMagic system integrates SvSAN with VMware's vSphere Remote Office Branch Office edition. It's available through StorMagic and VMware's channel partners. ®