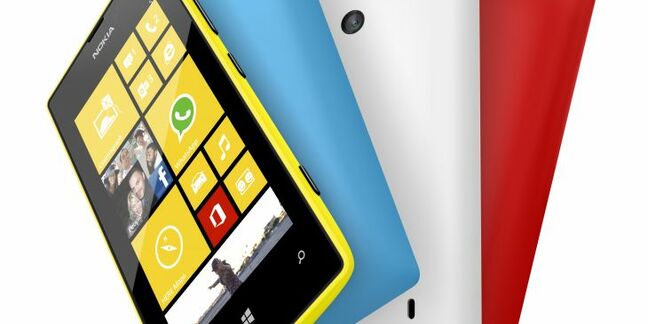 The "next chapter" in Windows is coming to Microsoft's cheapo, mass-market Lumia phones.
Microsoft is working to get Windows 10 working on devices with just 512MB RAM, including the Lumia 520.
The news was tweeted by Microsoft operating systems group vice president Joe Belfiore on Sunday.
Just one catch: small memory means sacrifice and some Windows 10 features will be cut out to make the forthcoming OS run on the phones.
Belfiore tweeted:
Hey all: we ARE working on Win10 for 512MB, including 520. Our ambition is to make #Win10 available for these devices but features may vary

— joebelfiore (@joebelfiore) February 8, 2015
Windows 10 on mobile will be available through the Insider Program, but only on a limited number of handsets, Belfiore wrote.
Phones such as the Lumia 520 have become strategically important to Microsoft's Windows-phone efforts.
Microsoft might want to match Apple by being able to sell multi-hundreds-of-dollar handsets but Microsoft's biggest hit has been in the low-price market.
Announced at Mobile World Congress nearly two years ago, the 520 was Nokia's cheapest Lumia at the time, at just $183. The phones have been shifting at $99 when bought together with a calling plan. By May 2014, the 520 was the single most popular Lumia, with Nokia outselling all other makers of Windows Phones by a significant share.
Sales of apps for Windows phones have been dominated by the low-memory, entry-level Lumias 520 and 530 – accounting for 71 per cent of downloads.
Microsoft desperately needs a phone handset hit: Windows Phone market share fell in 2014, to an estimated 2.7 per cent, down from 3.3 per cent in 2013. ®
Sponsored: Webcast: Discover and secure all of your attack surface