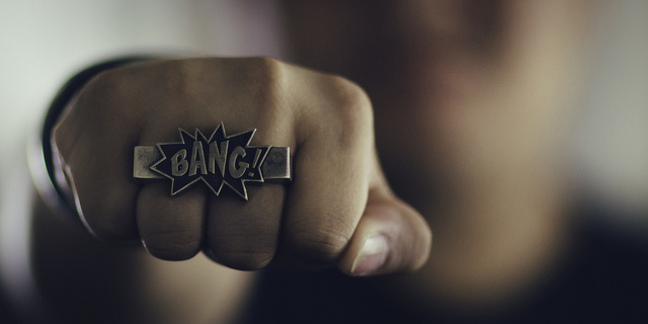 Business went from bad to worse for troubled WLAN maker Meru Networks in calendar 2014: losses widened and sales shrunk, paving the way for a fresh round of workforce throttling.
The NASDAQ-listed firm warned the view from its deck wasn't pretty in Q4 prelims released a month ago, and it wasn't wrong – turnover crashed 28 per cent to $21.7m, including a 33 per cent dive in product sales. Services, which made up the remainder, came in flat.
Despite slashing operating expenses 17 per cent to $17.5m (R&D edged up but sales and marketing and admin fell), slipping sales caused net losses to widen to $5.1m, from $2m in the prior year.
The lion's share of the year-on-year decline was related to the lack of government funding in kindergarden schools stateside, said CEO Bami Bastani.
On a sequential basis, Q4 revenues fell 13 per cent against the previous quarter, and the exec fingered "lower than customary inventory levels at a European distributor", for this.
"Meru faced a number of challenges in 2014, including the absence of E-Rate funding and decelerating growth in the medium-to-large enterprise segment of the wireless networking market," said the CEO.
The E-Rate programme provides discounts to help schools and libraries buy telecoms and web access, and is run by the FCC.
Bastani said the FCC has reinstated the funding for 2015 including up to $1.5bn for certain deployments, around 30 per cent of which is estimated to be funnelled to Wi-Fi networking.
"We are disappointed with the overall level of sales," said Bastani, and "we have recently taken a number of steps to accelerate our return to growth and profitability".
This includes chopping ten per cent of the workforce and the contractor base, consolidating the corporate and industry vertical market and appointing Deutsche Bank to explore strategic options, which could involve a partnership, sales or merger.
Meru has not set a timetable for the completion of this process and transaction is no certainty, it warned. No further comment will be passed until a decision has been made.
The rate of growth in the WLAN arena has fallen to low double digits, according to beanies at IDC and Gartner, but the cloudy version is expanding annually, estimated to be roughly 40 per cent between 2012 and 2017.
With this in mind, Meru has now released the XPress cloud, including Meru XP8i access point and management software hosted by Meru via one of its global data centre providers.
"We expect to use a network of MSPs, VARs and other distributors to market Meru's subscription-based Wi-Fi as a services ... in this new model, Meru will supply the access point, manage the APs via the web and provide customer service to the end-users".
Other than a referral fee, there doesn't seem to be much here for channel partners to sink their teeth into. Other initiatives the company is betting on to get it out of a hole include a Meru app store.
For the year, Meru revenues fell 14 per cent on 2013 to $90.9m including a 17 per cent drop in product sales. The net loss was $20.9m versus a net loss of $12.4m. ®
Sponsored: Webcast: Ransomware has gone nuclear