Never mind the elaborate countdown to a chance to glance at Kanye West's new trainers, it's storage insiders who know an important timer when they see one. Information about an unknown IBM FlashSystem has popped up on an Italian website, appearing to show that the NAND modules have been upgraded.
IBM has a FlashSystem event coming up on 19 February, called Flash Realized, the front page of which is shown directly below, but gives very little away.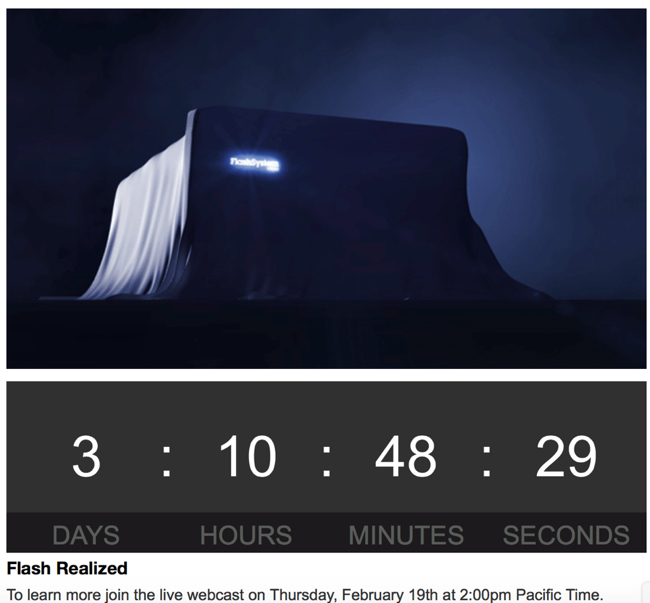 El Reg estimates that, because of our unparalleled advanced Hadoop-based, data lake integration, filtering, selection and sophisticated data-science analytics skills, we alone have been able to unearth this actionable data insight.
In other words – we got lucky!
If you'd have pointed your browser here on Monday then you would have seen this image below. Sadly, it appears as though IBM has now pulled the page.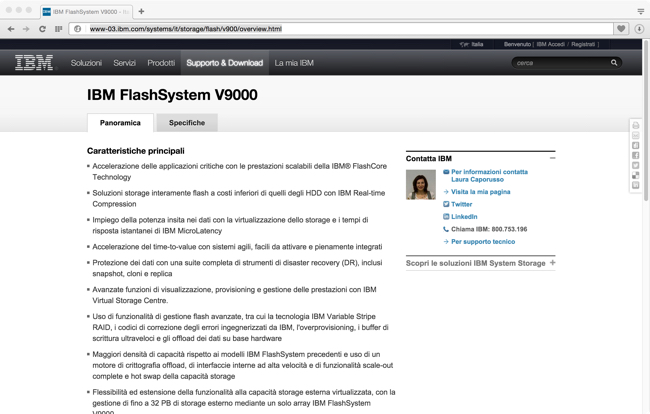 IBM Italy FlashSystem V9000 webpage
Current FlashSystems – the acquired TMS RamSan technology – are the 840 and V840. The v840 is an 840 with added SAN Volume Controller (SVC) for data services and external storage virtualisation. It's described here.
We translated the Italian text above using Google's good old Translate facility and came up specs which we tabulated and compared with those we have for the 840 and V840. It's a rough and ready comparison, but here you are: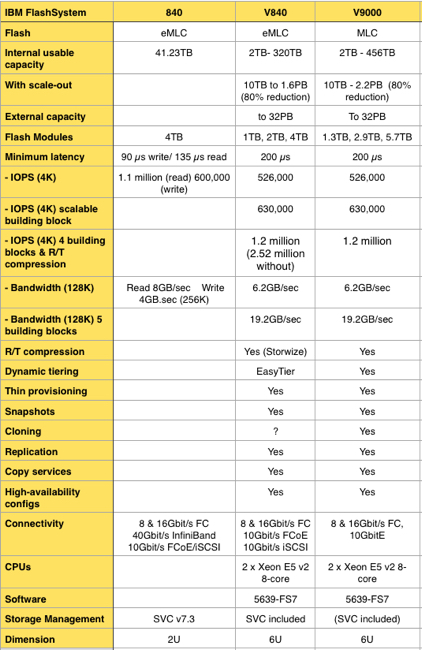 FlashSystem specs
What can we glean from this? The 840/V840 eMLC flash has been replaced with MLC and the flash modules have changed from 1, 2 and 4TB ones to 1.3, 2.9 and 5.7TB.
Internal capacity has gone up from 320TB to 456TB, an additional 136TB, which is nice. Performance seems to be unaffected. Ditto connectivity.
Lastly, as the V840 is a virtualising 840, the V9000 would logically be a virtualising 9000.
We went Google searching for a FlashSystem 9000 and came up with zilch. Guess we'll have to wait for 19 February like everyone else. ®