Is cloud the answer to all your storage problems?
Reg readers generally think not
The 'information explosion' has become a cliché of the IT industry. Pretty much every storage vendor presentation, press release and sales brochure will tell you that data volumes are increasing exponentially, before pitching whatever product or service is being punted.
As discussed in a previous article, however, the focus purely on data growth is a bit simplistic. If recent Reg research is anything to go by, the chances are that your storage infrastructure, and approach to managing it, are being challenged by a whole range of factors (Figure 1).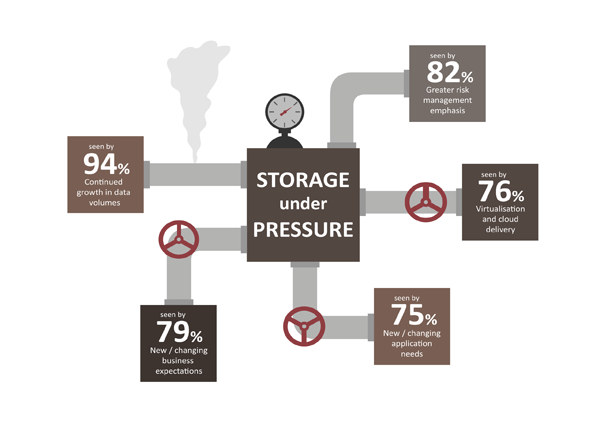 Figure 1 – Storage is under pressure on a number of fronts
The steady march of virtualisation means storage needs to be organised and accessed in new and different ways. The evolving application landscape is changing the mix of data types, and the way information flows both internally and between the organisation and the outside world. For some, big data and analytics might be creating additional needs too. And overlaid on all this, the business expectation for anytime, anywhere access to any data, coupled with an increased emphasis on risk management, is leading to all kinds of fun and games when it comes to distributing, synchronising, protecting and securing so-called 'information assets'.
Against this background, the message from many Reg readers is that traditional technologies and approaches are already struggling to cope. Issues highlighted in the research include problems with hardware, software and maintenance costs, together with high management overhead and the risk of service level shortfalls.
One possible answer is to move data into the cloud and shift the problem to someone else - a route that many pundits frequently tell us is the way everything is going anyway. However, only about a third of those taking part in our study saw a significant role for cloud storage, with just a small minority (12%, mostly smaller companies) envisaging that all their data would end up in the cloud. This puts the emphasis firmly on modernisation of the in-house storage infrastructure and associated tools and processes to deal with evolving needs.
When asked about what has to change, many in the study indicated a move away from the silo-based approach that defines the history of storage over the years, towards a more modern, shared architecture. Indeed about 7 in 10 had already moved significantly in this direction, with around three quarters seeing more use of shared storage over time (Figure 2).

Figure 2 – Shared storage is seen as key by the majority
Pooling storage requirements across many different systems and applications, however, can clearly get pretty hairy unless you are properly geared up to deal with competing performance, resourcing, availability, protection and other essential needs. Get this wrong, and you could end up with demanding but low priority activity undermining the operation of business critical systems. Of course you can always fall back on storage silos by exception where necessary, but pulling things together as much as possible into a single environment can increase resource utilisation, lower management overheads, and generally create a more efficient, flexible and responsive approach to meeting storage needs.
So what are the ingredients of this modern storage landscape? Well there's clearly a lot going on in terms of developments across the storage industry, but at a high level we can already see momentum gathering around certain key technologies (Figure 3).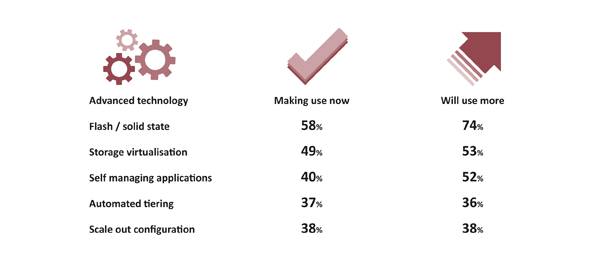 Figure 3 – More advanced storage technologies are gathering momentum
But we need to be careful when looking at headline figures like this for a couple of reasons. Firstly, the percentages listed in relation to current use hide the fact that the level of adoption is extremely varied at the moment. Some are heavily invested in specific technologies, others are just putting an initial toe in the water. We also need to bear in mind that the online nature of Reg research studies means that respondents self-select into the survey. As those with a greater interest in the subject matter are more likely to participate, this can inflate the numbers and create the illusion of more activity taking place than is actually the case in the general population. The same is true when looking at an area receiving a lot of marketing attention at the moment, namely 'software defined storage' (SDS) (Figure 4).

Figure 4 – It's still early days for software defined storage
Even in our self-selecting sample, which we would expect to be reasonably well-informed, over half are currently sceptical or uncertain about SDS. This undoubtedly reflects the confusion being created as vendors jump onto the bandwagon and reclassify pretty much any storage solution with a software component as 'software defined'.
When analysing the data we were interested in figuring out what actually makes a difference. What we found was that no particular type of solution stood out as being a magic bullet for dealing with evolving storage needs; the answer seems to be to blend technologies into more of a magic cocktail. Those who have already done this through adoption of a range of the modern technologies and techniques we have been discussing were 2.5 times more likely to strongly agree that their storage environment is easy and cost-effective to operate, meets business needs effectively, and sets things up well for the future. While we cannot claim this as definitive proof of efficacy, it does represent pretty strong circumstantial evidence that modernisation yields results.
If you're interested in learning more, please download the management summary of the research findings. We have deliberately made it high level and more visual so you can use it in a conversation with those holding the purse strings when making a business case for more investment.
You can get your copy of the report here.