3D TLC VIMMs could play Violin's music
Dream on, platter pushers
---
Comment Before we talk about 3D TLC VIMMs possibly coming to Violin Memory, let's talk about network storage.
It developed for a reason you know, I was reminded by Violin Memory CTO and co-founder Jon Bennet. Servers and storage develop at different rates and people (naturally) don't want to get stuck with new servers hobbled by slow storage, or vice versa.
It's also good to have one storage resource to manage and update instead of looking after myriad mini server-attached storage silos.
In Bennett's view there doesn't seem much to be said for adding flash memory to the the DRAM logical address space. Its access latency is so much slower and attempts to improve it by changing the existing application IO stack mean applications have to change. He gave me the distinct impression that that's not going to work.
There is a lot of scope for improving networked storage, meaning that its access latency and responsiveness increases. One of the ways is by enabling more data to be stored in flash and less on disk. Bennett was enthused about the prospects opened up by 3D NAND, stacking NAND layers vertically, and also by TLC, 3-layer cell NAND.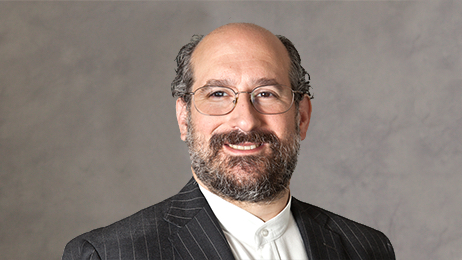 Jon Bennett, CTO and co-founder, Violin Memory
He said 3D technology improved the MLC, 2-layer cell, writing process as the stacked MLC layers did not each have a substrate below them and this made writing the second cell's contents easier. With 3D NAND stepping back from today's 1X geometries (19nm - 10nm cells) to 4X (Samsung V-NAND) with consequent improvements in access speed and endurance, that made 3D MLC NAND quite attractive.
Let's play with numbers (this is El Reg by the way and not Bennett) and say that v3D NAND could deliver a 2X - 3X capacity increase. Then the 7300 array from Violin could hold 140TB, namely 210TB of raw flash with effective capacity rising to 442TB-663TB.
The 7700's maximum effective capacity could rise as high as 3.9PB in its 24U.
Let's say cost/GB goes down 30 per cent or more and we could see mid-range disks being replaced by flash, not just performance disk.
These capacities by the way might not be as headline grabbing, or as smoking hot as Skyera's claim of 500TB in a 1U enclosure, but then that was paperware, dreamware, and some people think having that many NAND dies in such an enclosed space would cause the box to melt. That would really be smoking hot.
Now let's bring in TLC. At 4X and 3X geometries its endurance would be much better than at today's 1X level and it would provide another 33 per cent capacity increase.
So, we would be looking at a 7300 having from 589TB to 884TB capacity and the 7700 having up to 4.2PB. A rackful of 7300s, each holding 884TB, would store 11.5PB of data.
With TLC being cheaper to make per GB then costs would come down again, say another 20-30 per cent, and nearline disk replacement with flash might start looking attractive. Dream on I hear you saying.
Well, yes, dream on, because if Bennett is right the all-flash data centre with off-premises archiving might actually become a real prospect. Dream on that platter pushers. ®