This article is more than 1 year old
El Reg chefs whip up Post-Pub Noshographic
Procedural flowchart for wobbly diners
Our post-pub nosh neckfiller recipes have proved immensely popular over the last few months, as we've strived to bring our beloved readers the very best antidotes to a rigorous night on the sauce.
However, amid the smacking of lips and the rattling of pots and pans, we have noticed a trend for commentards to decry some recipes on various grounds, including that they're too complicated, take too long, or simply that they require the sort of mental discipline it's unreasonable to expect from the average human being following a skinful of ale.
Accordingly, our culinary strategy department has prepared the following flowchart to guide newcomers through the process, lest they're confronted by the question of just what to do if, for example, they discover our suggested repast does not contain processed pork: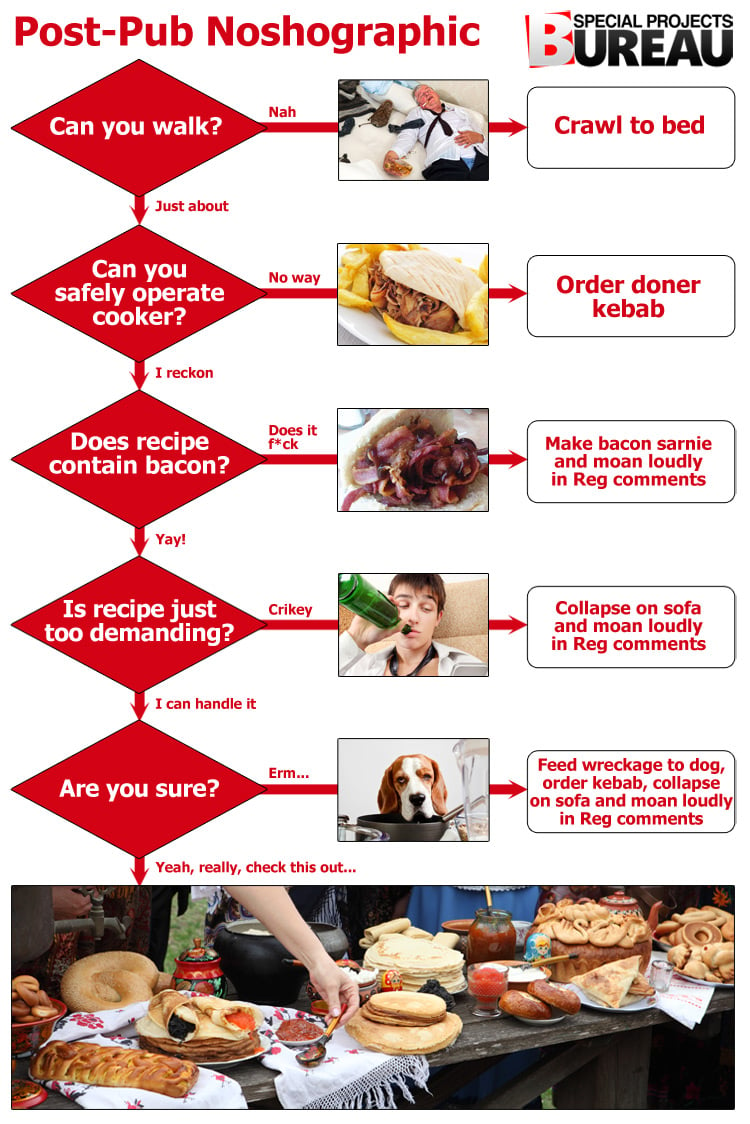 This, we believe, covers pretty well every base, and you can put it to the test over the weekend when we present for your wobbly dining pleasure possibly our most challenging concoction to date.
Does it feature bacon? Wait and see, but we can tell you that if you don't know your bain-marie from your elbow, then the dog will be well fed while you're on the phone to the local takeaway...®
In the meantime, try our previous nosh neckfillers ...