This article is more than 1 year old
Post-pub nosh neckfiller: El Reg eggs Benedict
A serious hangover mitigation culinary challenge
A few days ago, we offered wobbly dining fans the Post-Pub Noshographic - a procedural flowchart to steer our beloved readers through the after-boozer neckfiller decision-making process.
That handy guide serves for immediate deployment as you stagger through the front door, a gibbering and dribbling mess in search of immediate culinary gratification.
Of course, not all our recipes are suitable for such circumstances, and if we limited ourselves to trough which can be knocked up while seeing double and crashing over the furniture, the post-pub neckfiller nosh series would be short indeed.
We have in the past served up concoctions suitable for "morning after" hangover mitigation, which might either be prepared in advance or done on the spot.
Today's offering is certainly not to be attempted while under the influence, but offers a magnificent way to rebuild your shattered personality and get your life back on track following 12 pints the night before.
Yes indeed, brace yourselves for El Reg eggs Benedict - our take on the classic dish partly inspired by the US southwestern version but with bacon and avocado thrown into the mix.
Whatever else you might fancy chucking onto the plate (and that might include chorizo sausage, tomato, refried beans and so forth) eggs Benedict have two essential ingredients (apart from the egg element, natch): English muffins and hollandaise sauce.
Now, you can easily get English muffins in the shops, but hollandaise sauce is another matter. Faced with the daunting prospect of whipping up the latter, we thought "what the hell" and decided to tackle the former as well.
Madness, we hear you cry, but having never knocked up a muffin, we considered it a matter of pride to at least give it a go. So, here's what you'll need to make English muffins: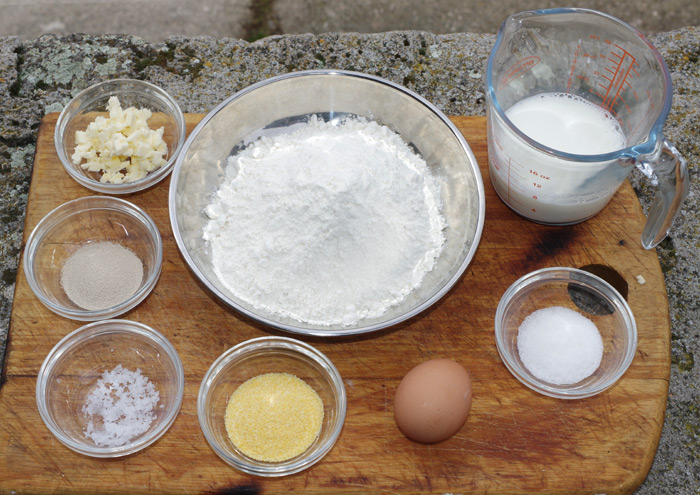 350g flour
180ml milk
15g sugar
1 medium egg
Polenta
15g salt
6g fast-action yeast
15g butter
Now get stuck into the traditional step-by-step: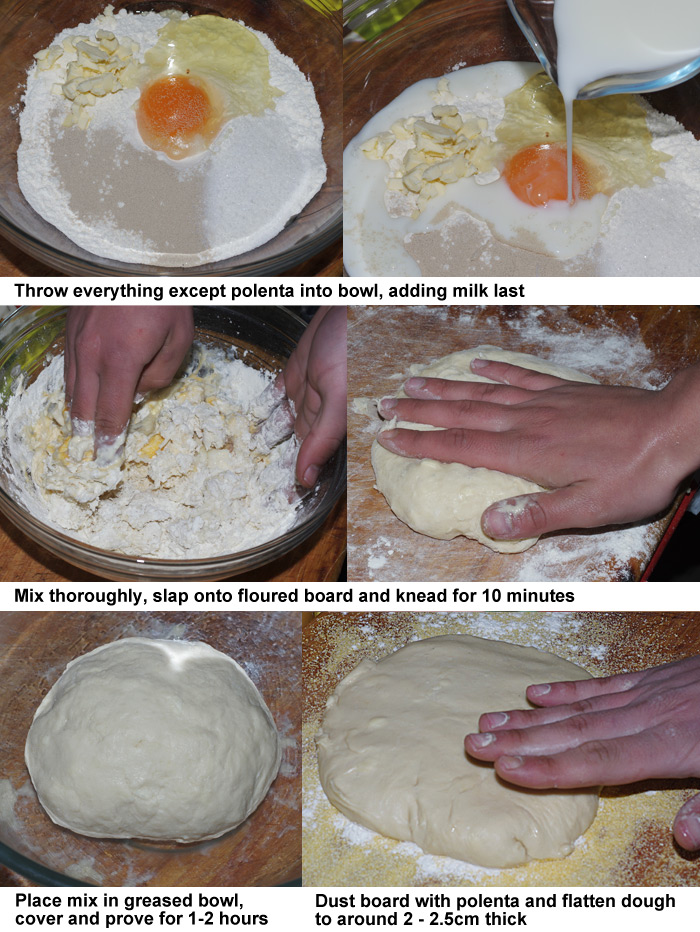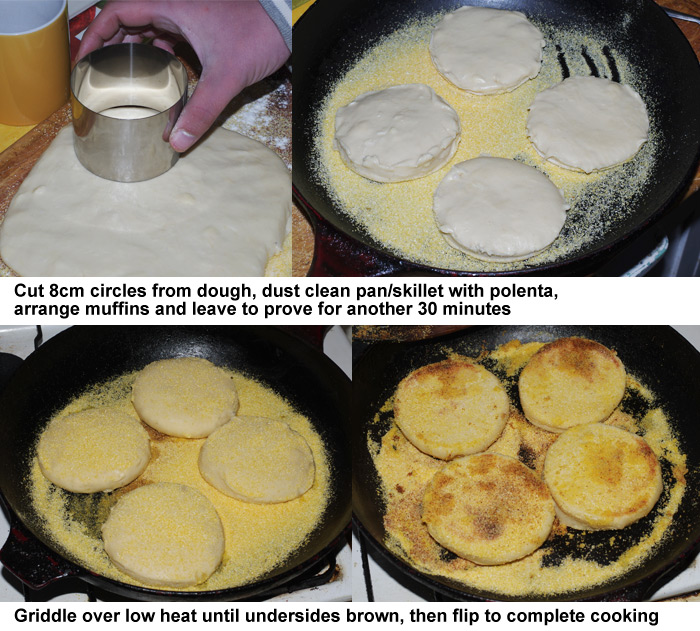 We were a bit concerned that our muffin mix didn't appear to rise as enthusiastically as we expected, but that turned out to be deceptive. The first proving should be until the dough has roughly doubled in size, and that can take up to two hours. After the second proving, and heat treatment in the the pan (a cast-iron job, serving as a skillet), the muffins were as advertised: crisp on the outside and fluffily tender within. A good result.
Vulture Central's backroom gremlin's better half recommends sieving the flour and also covering the muffins for the second proving (in the pan, once they're cut into circles). YMMV.