Some BlackBerry users have enjoyed an unexpectedly peaceful weekend for once. Late last week, the Canadian company rolled out its biggest update for a year, but the otherwise technically impressive upgrade left some sleeping through alarms and missing phone calls.
The volume for the device's alerts and alarms is now so low, you may miss them altogether.
BlackBerry last gave its BB10 operating system a big overhaul a year ago, with 10.2. Although BlackBerry's two newer devices – the Passport and Classic – came with 10.3, the models released in 2013 were not blessed, as the company skipped 10.3.0 and decided to roll up all the changes into 10.3.1.
Your reporter can confirm the low notification affects both old (Z30) and newer (Passport, Classic) devices, and recommends the workaround suggested here: amplify the volume using a sound editor. Other users have reported screen-flickering issues with the Passport.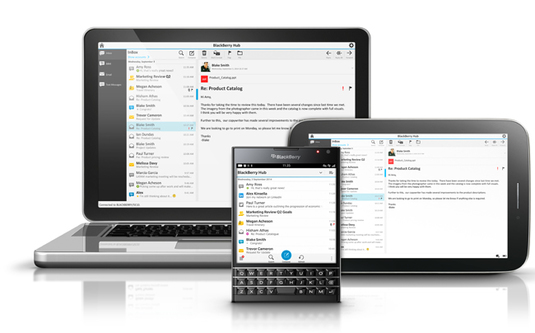 The audio wrinkle takes the shine off a huge update, which bundles hundreds of useful new features and optimisations. As well as giving the phone a new look, the 10.3.1 update includes the Amazon store for grabbing Android apps more easily, a power-saving mode, BlackBerry Blend (a companion app for PCs, Macs and fondleslabs) an overhauled voice assistant, sound profiles, and lots of small usability improvements, like customisable LED notifications. There's more here. ®