This article is more than 1 year old
Marconi: The West of England's very own Italian wireless pioneer
A trip to the Lizard King's monument
Geek's Guide to Britain This is the story of a 22-year-old technology genius, who, stung by the lack of interest in his work in his homeland, moved to a new country to develop his ideas.
In a single year, this individual extended the performance of a key technology of his time by a factor of more than 20.
It sounds like an outlandish tale even by Silicon Valley standards, but by the end of 1901, Guglielmo Marconi had pushed the range of wireless communications from just over 80 miles (128km) to 2,000 (3,220km).
His breakthrough turned conventions about the then-new wireless technology on its head, earning him a joint Nobel Prize for Physics nine years later.
If one technology dominated the early 20th century, it was wireless – thanks largely to Marconi. Before TV, Marconi's work established wireless as the world's first mass medium, trouncing telegraph and rubbishing print.
He facilitated the spread of communications, entertainment, politics and propaganda around the globe in a fast-modernising world of motor-driven cars, and propeller-powered aircraft.
Long-range wireless transmissions made the oceans a safer place, too, allowing ships to stay in touch with the land long after they had journeyed over the horizon. Marconi's work also allowed the development of the SOS signal – and his company received the first one in 1910.
The birthplace of long-range wireless is an area surrounded by oceans, so remote it feels like the edge of the world: Cornwall's Lizard peninsula, the southernmost part of Great Britain.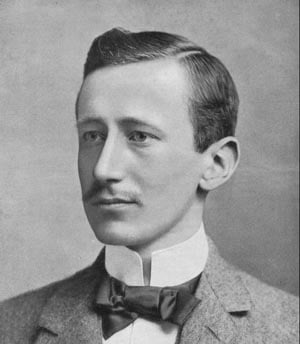 Fresh-faced Marconi, circa Lizard transmissions
From a pair of sites – a hut on the coast near The Lizard village then a purpose-built facility near the village of Poldhu – Marconi worked on the generation and transmission of wireless radio signals.
You can visit the scene of Marconi's endeavours today.
Assuming you are already in west Cornwall, you can visit both in an afternoon by car or bus. As it generally opens and closes first, it makes sense to follow Marconi and start at Lizard Wireless Station. After half a mile's easy walk from the village along the Lloyds Lane track, you meet the coast path, with views of cliffs, a nearby lighthouse and the ocean.
Built in 1900, this Grade II-listed building is the world's oldest surviving Marconi wireless station and is run by the National Trust. It was from here that Marconi conducted his early work, reaching out across the sea.
Of course, Marconi didn't invent wireless; it owes its origins to German physicist Heinrich Hertz. Marconi, the son of a wealthy landowner and a member of Ireland's Jameson spirit distilling family, had studied at the Livorno Technical Institute and University of Bologna. He became interested in Hertz's work and by 1895 had extended the range of wireless to 1.5 miles (2.5km).
But the Italian government wasn't interested, so Marconi moved to Britain – a canny move given its erstwhile status as ruler of the world's waves. He gained a patent, along with interest from the military, the Post Office and the Lloyd's of London insurance market.
As the main use for wireless seemed to be at sea, Marconi and his backers decided to move their operations to Britain's coast, with sites that would reach shipping lanes as far as possible across the Atlantic.
Southwest Cornwall was the obvious choice, and in summer 1900, Marconi chose his site at The Lizard village – at Bass Point, near Lizard Point, the most southerly point of the Lizard peninsula – and a second location a little further up the coast at Poldhu, on the peninsula's western side.
At Bass Point he moved a shed previously used as a waiting room for a carriage service to Helston train station near to the edge of the cliffs, and kitted it out as both a ship-to-shore station and an experimental base. The site was already well connected, just a few hundred yards from a Lloyd's signal station built in 1872 (now a private residence), used for flag communications with passing boats.
Marconi extended the range of wireless to 32 miles (51.4km), enough to cross the English Channel. But although some naval tests saw signals reaching as far as 88 miles (142km), many scientists thought stations needed a clear line of sight to communicate. It was Marconi who disproved this.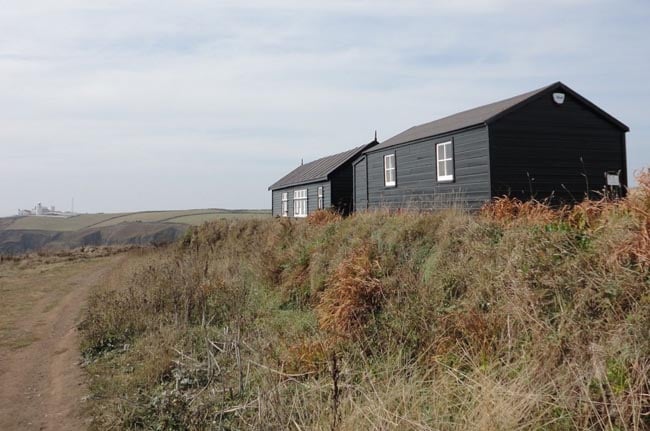 Remotely speaking: Lizard Wireless station, with the coast path and Lizard Lighthouse in distance
Marconi formed the Wireless Telegraph and Signal Company in 1897, which became the Marconi's Wireless Telegraph Company in 1900, and the Lizard hut was opened on 18 January 1901. On 23 January, the day after Queen Victoria's death, Marconi received an S signal in Morse code from another of his firm's stations on the Isle of Wight, 186 miles (300km) to the east and well beyond the optical reach of the two stations.
Although no one was sure how, he had shown that radio signals could travel hundreds of miles.
The restored shed is a low wooden structure with a cracking sea view. It's here I meet David Barlow, its volunteer warden and a former merchant marine radio officer. "I suppose I have to mention the horrible word – cable," he says, of wireless's rival technology. The signal station had a private telegraph link to London and was installing submarine cable to Bilbao in Spain.
Visit today and you'll find that the main room has been equipped to look like it did when first in use, based on a photo from 1903. Wardens such as Barlow take delight in demonstrating the 16,000-volt spark transmitter. He checks first to see if anyone has a pacemaker, which can be disrupted by the equipment, then fires it up, its sparks producing a loud snapping.
The desk also features the glass-jar batteries, an analogue clock and Morse equipment, below a framed painting of the St Louis – a passenger ship overdue in Britain by many days, whose near-arrival was first reported by a ship with radio to this station in 1903.