Joe Public's appetite for new UAV tech must surely have a limit, but that's still some way off if the case of the SkyProwler "Multi-Mission VTOL Transformer Drone" is any indication.
Having soared past its $100,000 Kickstarter goal in a matter of days, Arizona-based Krossblade Aerospace Systems is set to unleash the vehicle which "hovers like a copter, flies fast and efficient like an airplane and transforms between the two configurations".
It's an ingenious idea, which Krossblade hopes one day to deploy on a full-blown flying car – the SkyCruiser. As part of the development of that airborne dream machine, the team produced a miniature prototype, which has evolved into SkyProwler.
With this transformo-drone you get two bangs for your buck: a winged aircraft dubbed "Blade" or a multicopter designated "Hornet".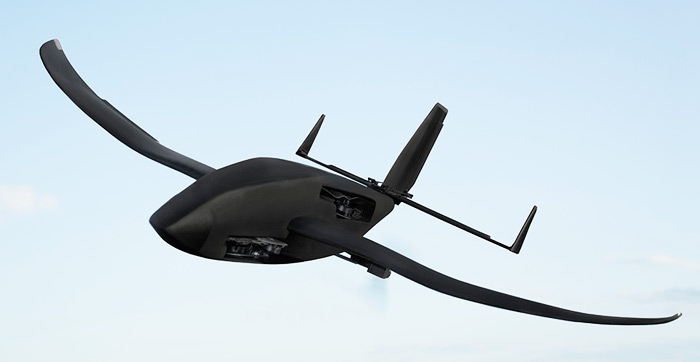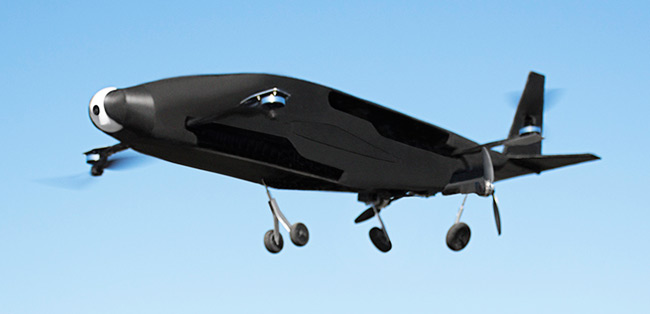 Throw into the mix "an optional ground station radio that gives you not 2 but 4 channels per stick and Eye, the world's first action cam with integrated gimbal stabilization (igs) and video quality up to 4k30, and you have a package so powerful, other aerial vehicles will get scared - except perhaps the F-22 Raptor".
We imagine the F-22 packs slightly more avionics than the SkyCruiser's "Arduino-based" autopilot, which is as much as Krossblade co-founder Dan Lubrich was prepared to give up on the drone's custom flight control firmware.
He did, though, tell us that now the project has a suitcase bulging with cash, some stretch goals are planned, including "better video capabilities, obstacle avoidance and most excitingly, perhaps, delivery".
Despite recent Federal Aviation Authority regulations apparently shooting down plans by the likes of Amazon to have drones drop parcels on your doorstep, Krossblade hopes to tackle the practical challenges of such a service.
Lubrich posed the questions: "How can SkyProwler announce its approach to the delivery site, how is the package physically delivered and how can SkyProwler know that delivery is successful and complete and that it can now return to base?"
The answer to all of these is "not legally in the US", if the FAA has its way. Nonetheless, we imagine hours of fun for all the family when SkyProwler ships in July.
The "fully loaded" ready-to-fly version will eventually retail for $2,199, but down at Kickstarter you can have one for $1,479, complete with vid camera and "wearable radio station for GPS auto-follow". ®