This article is more than 1 year old
Revival of fortune: Mad Catz Mojo Android gaming micro console
Revamped firmware and a new tempting price
Title deeds
Looking at some other popular FPS titles Gameloft's Modern Combat 4 and 5 worked a treat but NOVA 3 from the same stable wouldn't install until I rooted my Mojo, after which it ran but the absence of gamepad support rendered it unplayable.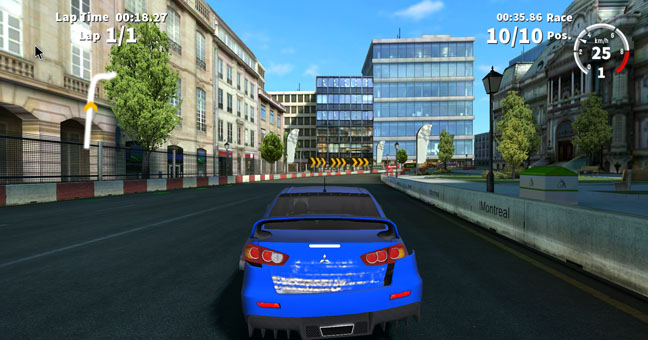 GT Racing 2: back bumper not a graphics glitch but racing damage
More games can be snagged through Ouya (reviewed last year), OnLive, Limelight (a third-party app that lets you access games from GeForce PCs) and Nvidia's Tegra Zone.
There's not a huge amount of stuff in the latter, it's just really a subset of the Play Store and some of the content, for instance Half-Life 2, is exclusive to certain devices.
The OnLive titles I tried including Grid 2 and Batman: Arkham City worked exactly as advertised. That came as no surprise, as we are talking about a standard app that can be installed on most any decent quality Android device and is in no way unique to the Mojo.
A word to the wise, I have to say that, in my experience, I've found OnLive's Android service to be unreliable at best and of dubious visual quality. That's why I cancelled my subscription many moons ago.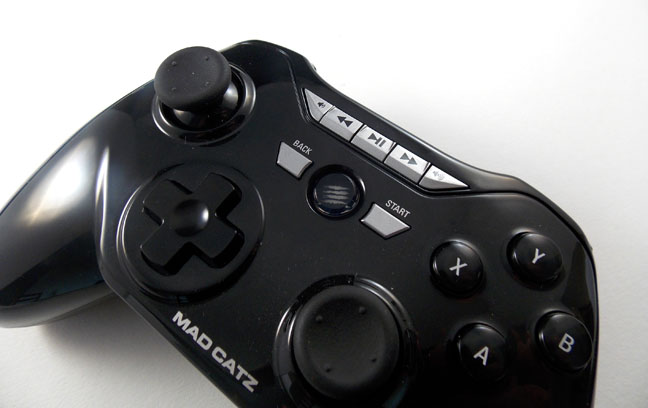 Media controls are handy for home theatre PC duties
The Ouya app was also a little hit and miss. The browse-by-genre lists wouldn't always open and several of my favourite titles – including the first person shooter Neon Shadow – seem to have vanished. I can only guess that some titles are only running on the Ouya console or that Ouya's servers are no longer feeling the love they once did. Maybe both.
Once you have a game working, the bundled CTRL gamepad steps up to the mark. As a gamepad it's pretty much on a par with anything that comes with either an XBox One or PS4. It's solid, ergonomically sound and well made.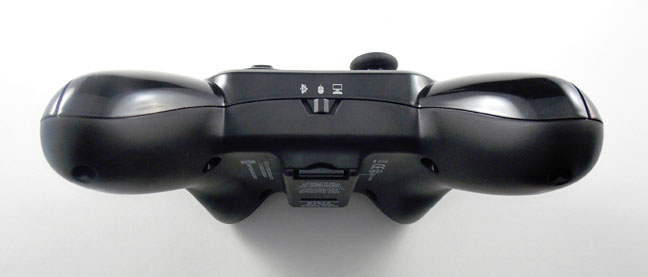 A central switch slides the gamepad over from gamepad to mouse to PC modes
That little switch at the front lets you toggle between GamesSmart (read 'gamepad'), mouse and PC modes and is a pretty clever way of getting it to act as all things to all interfaces.
Yes, flicking back and forwards between the gaming and mouse modes can be a bit of a faff, but at the end of the day it gets the job done most of the time, even if it is sometimes a matter of trial and error to see what works and what doesn't.
The CTRL gamepad is also compatible with mobile devices and comes with a handy detachable device grip. Once hooked up it turned my Galaxy S5 into a rather useful little gaming device.
Considering the gamepad alone will set you back around £40 this makes the Mojo even better value. Gaming aside, for my money, where the Foxconn-made Mojo is at its most compelling is as a casual home theatre PC (HTPC).