This article is more than 1 year old
HTC One M9 hands on: Like a smart M8 in a sharp suit
If it ain't broke, just polish it gently
The hardware
So it's the same look, and practically the same weight (3g lighter). Internally the battery has been increased slightly to 2800mAh. This year's One comes with 32GB as standard and retains the same HD size display – the power guzzling QuadHD display of the LG G3 is eschewed, and HTC retains a 1920 x 1080 resolution unit.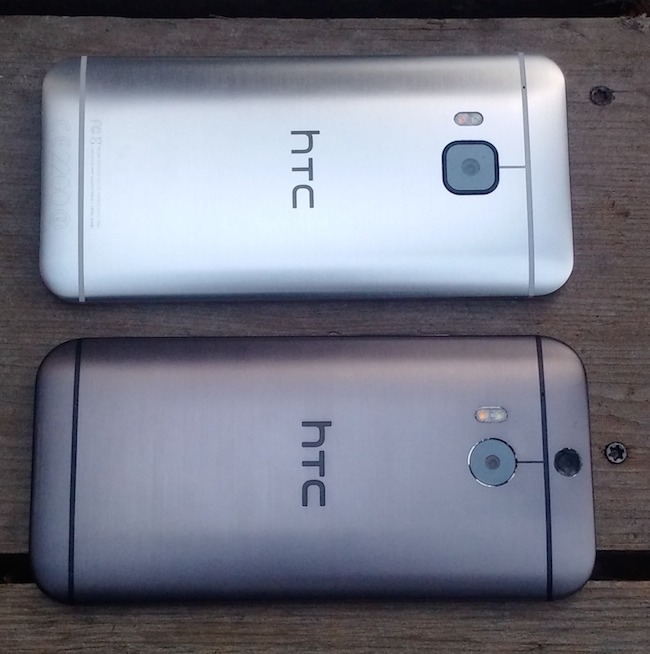 The square camera unit in the 2015 M9 supersedes the Ultrapixel 'Duo' of the M8
Internal memory is increased to 3GB. There's a Snapdragon 810 inside – although HTC is hedging its bets this year and will use a MediaTek processor lower down the range. Although the difference between the Qualcomm part and the challenger is narrowing.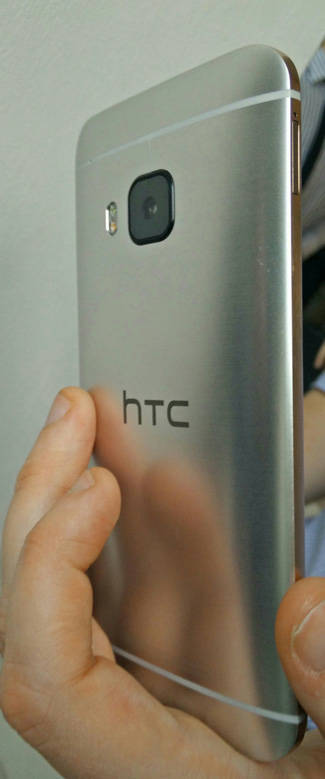 Behold, the shiny back of HTC's M9! Click here for larger image
The major internal change is that HTC's distinctive "Ultra Pixel Camera" is now the selfie camera. A more conventional 20MP sensor powers the rear camera unit. Bloggers consistently found fault with the 4MP Ultra Pixel camera but I found it warm and crisp; the majority of my phone photos are of my kids running around outdoors, and it's taken some gems.
At least the new unit retains the rapid shot-to-shot performance of the home-brewed unit.
Given a preview sample, HTC told us the camera algorithms were still being tweaked, so I'll reserve judgement until the device ships in about a month.
For audio, HTC has added Dolby 5:1 sound to the already impressive set of options – and the ability to "cast" audio to proprietary systems like Hamon Kardon, as well as standard protocols like Miracast and DLNA.
HTC's updated Sense 7 allows you tweak the look and feel much more than before: you can add and change buttons on the navigation bar (bringing back the old Android "menu", for example) and tweak the system font and icons.
I didn't glean whether the BlinkFeed feature, which creates a Flipbook-like stream culled from social media feeds, has graduated into something useful to a professional. It doesn't currently allow you to customise the stream with your own RSS. So I suspect the answer is "No".
In a market where Freud's "narcissism of small differences" seems to rule, HTC deserves the praise it's received for its craftsmanship and distinctiveness. I for one am glad the beautiful design that's evolved through the One M7 and M8 hasn't been changed. It didn't need to.
The device ships at the end of March, HTC tells us. ®