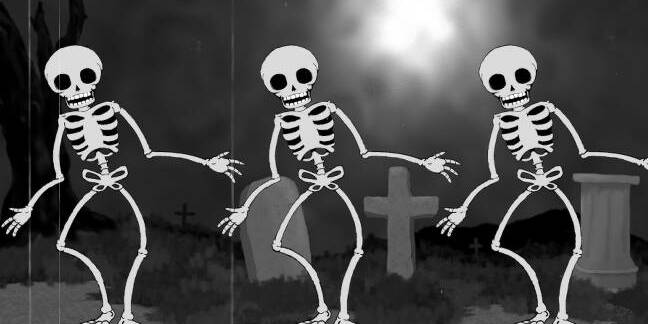 It looks like execs behind the biggest server-makers can dust off those dancing boots and get jiggy with it again – the market is expanding in both box shipments and the value of them.
The second half of last year proved to be a turning point for what had become a shrinking sector, with Gartner reporting prelim numbers showing continued growth in Q4.
Worldwide unit sales edged up 4.8 per cent year-on-year to 2.7 million servers and factory revenues were up 2.2 per cent to $13.98bn.
"Hyperscale data centre deployments as well as service provider installations drove the x86-based server market upward," said beanie veep Jeffrey Hewitt.
This is despite ongoing physical server consolidation caused by virtualisation and "declines" in the mainframe and Unix platforms.
There were some worrying signs for clear market leader HP, which reported unit sales of 642k, down eleven per cent but revenues up 1.5 per cent to $3.897bn, indicating configurations sold were richer.
But with Lenovo now breathing down its neck following its buy of IBM's System X division, and the potential upheaval of the corporate split later this year, HP will need to defend its server stronghold more effectively.
Texan tech baron Dell put some distance between itself Big Blue, bumping up revenues by 16.9 per cent to $2.4bn, and unit sales by five per cent 529k servers.
IBM - which sold System X worldwide (except EMEA, which transferred on 1 Jan) to Lenovo in October, reported revenues to Gartner of $1.78bn, a drop of 50.6 per cent on the prior year's Q4.
Lenovo server revenues for the quarter grew more than sevenfold to $1.1bn, and shipments came in at 242k, up two-and-a-half times.
The Middle East and Africa were the most hungry consumers of server kit in the quarter, up in unit terms by 10.7 and 9.1 per cent respectively. North America swelled by 7.6 per cent.
EMEA declined 0.7 per cent in units but richer configurations pushed up market revenues by 1.2 per cent to $3.6bn. This output was described as "unremarkable" by Gartner man Errol Rasit.
"The region saw growth prospects related to installed-base refresh, big data projects and cloud computing expansion; however, political and economic instability, combined with the US dollar strength, dampened market demand in EMEA," he said. ®
Sponsored: Ransomware has gone nuclear