Pic Nvidia is tossing its hat into the already crowded home console market with an Android-powered gaming device - the Shield.
The GPU giant said its new Shield box can stream telly online and games from Nv's Grid service, or play downloaded titles. The console will ship in May with a starting price tag of $199, we're told, and 50 games will be available at launch: Crysis 3, Doom 3: BFG Edition, Borderlands: TPS, and so on.
This Shield gizmo – powered by Android TV, a flavor of Android 5.0 – is not to be confused with the Shield gaming tablet revealed last year.
Under the hood, the Shield console sports Nvidia's Tegra X1 64-bit ARMv8-compatible processor and a 256-core Maxwell GPU with 3GB RAM. The box will ship with 16GB of on-board storage, a MicroSD slot, and support for external NTFS, FAT and exFAT USB hard drives, though the plan to rely largely on streaming services would seemingly negate the need for tons of local storage.
The console will connect via 802.11ac Wi-Fi or gigabit Ethernet, with video output able to reach 4K resolutions via HDMI 2.0. It also features two USB 3.0 inputs as well as one Micro-USB 2.0, Bluetooth and Logitech Harmony IR support for peripherals.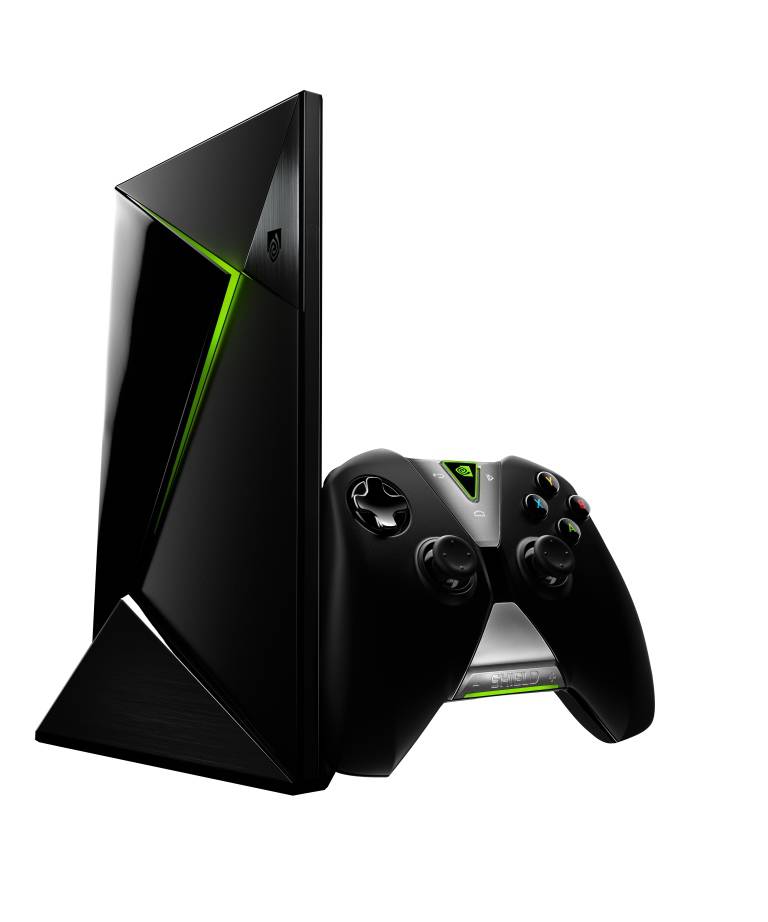 The Shield console is slated to launch later this year
The box itself will weigh 23oz and be 5.1in high by 8.3in wide and 1.0in thick.
The Grid box will enter a tough market for home gaming consoles. In addition to traditional powerhouses Sony (PlayStation), Microsoft (Xbox) and Nintendo (Wii), Valve (Half-Life) is putting the weight of its Steam games service behind a line of consoles.
Meanwhile, Sony has posted an update on its Project Morpheus VR headset. The Morpheus will sport a 5.7in OLED display (rather than the previously announced 5in LCD) with a 120Hz refresh rate at 120 FPS.
Sony said the Morpheus headset is slated to hit the market some time in 2016. ®
Sponsored: Ransomware has gone nuclear