This article is more than 1 year old
How many Androids does it take to change a light bulb?
One. But it has to be the right kind of Android. And the right kind of bulb
Breaking Fad For an awfully long time, there have been just two types of lights, more or less. There were ordinary incandescent bulbs and there were fluorescent ones. Sometimes, there were fancy circular fluorescent ones, but that was about as complicated as it got – save for fiddly things like the battle between weirdo continental screw fittings and the mighty British bayonet cap.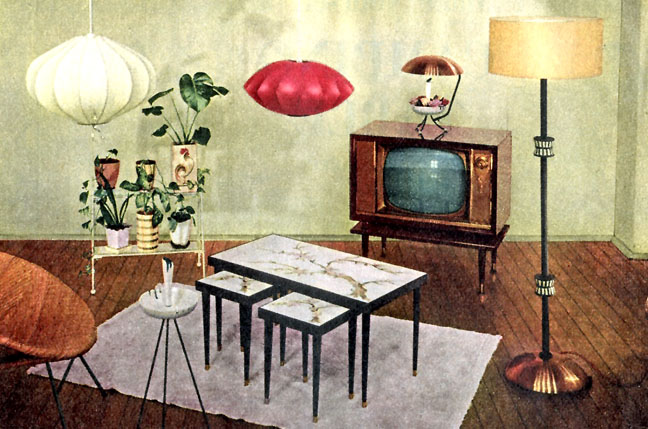 Let there be light: simpler times when a switch was enough
Then halogen lights appeared, in their various guises, starting with the 12-volt fitting that's now known as a G4. After that we had the invasion of the dreaded dingy CFL (compact fluorescent lamp), which was destined to put many off the idea of low-energy bulbs for years. Now, we're awash with LED bulbs of just about every description.
Not only that, but we're awash with smart bulbs too. There are LED bulbs that can be controlled from your phone, or even linked up with TV programmes so that you can have the Philips Ambilight effect without needing to buy one of their tellies. There are smart bulbs that have a Wi-Fi repeater built into them, or a speaker for streaming audio.
Then there are starter kits that enable you to spend a small fortune on getting your first two light bulbs connected to the internet, expansion kits to add extra bulbs, and DIY solutions for doing pretty much the same thing. Frankly, it can all be a bit bewildering.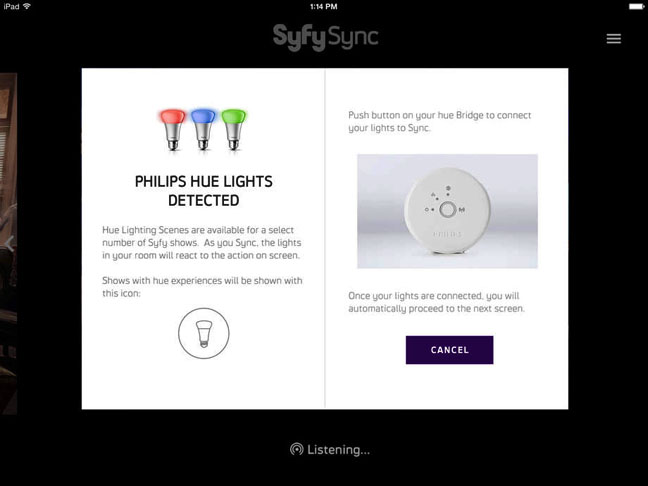 Sync your telly to your lights, with Hue and the SyFy channel
If you don't want app control, of course, it's easier – and a lot cheaper – than it used to be to replace ordinary bulbs with LED equivalents. The ones available now are far, far better than those of even a couple of years ago. For example, I've just replaced the last of my 50-watt halogen GU10s with 3.3-watt LED equivalents, which produce 400 lumens. They look at least as bright, and mean my kitchen lights now consume just 13.2W instead of 200W.
At £6.24, they're about four times the cost of the halogen ones, but the saving is sufficient to earn the cost back. At my TCR (tariff comparison rate) of 16.03p kWh, in the 75 hours it would take the LEDs to use a single unit of electricity, the halogen ones would have burned through £2.40 worth of power; two hours a day will save the cost in around a year.
So, compared to a little while ago, there is a pretty good argument for switching over to LEDs – but it's not always as straightforward as that, especially if you have dimmers. My hallway has both halogen overhead lights and wall-mounted fittings with "daylight" bulbs in (since there are no external windows to the hall). Each set runs from a dimmer that has a soft-start function and can drive low-voltage lights – a lot of fairly recent ones will do the same, while many older or cheaper units can't. That was chosen so that the overhead halogens can be dimmed.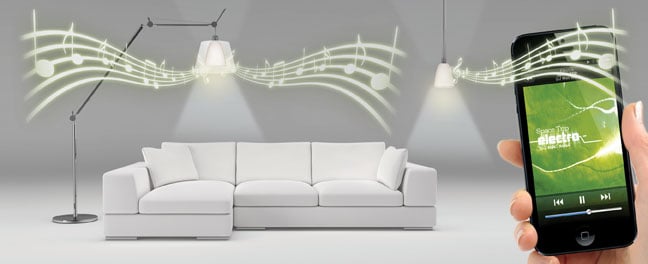 Want more from your lights? The AwoX Striimlight turns them into speakers, too
As a look at various suppliers will show you, there are quite a lot of dimmable LEDs available now too. You might hope, if you have a modern dimmer, that it'll do the trick – but you could well be mistaken. Dimmers have a lower limit, as well as a maximum one, and if you've not got enough bulbs on the circuit to provide that load, then you'll see very erratic performance. My bedside light, for instance, just can't be turned all the way down.
In the case of my hallway wall lights, there are two of them, plus one ceiling fixture by the front door. If I were to replace all three with LEDs, I could cut the consumption from 160W to 15W, but the dimmer wouldn't work. A replacement dimmer with a minimum load of 10-watts costs around the same as the bulbs in the first place, so will double the time taken to earn the cost back. For the time being, then, I'll just swap two bulbs out, and leave a third incandescent by the door one to provide sufficient load to the dimmer.