Nena-bothering stats tempt Ericsson into Cleversafe's arms
99.9999999 red cloud balloons go by
---
Cleversafe has got itself a great new reselling deal. Popular telco kit supplier Ericsson is selling a Secure Cloud Storage offering based on Cleversafe's object storage software.
Ericsson thinks it can enable telcos to offer better cloud IT services if the worries of their large enterprise customers about data security and trust in the governance of the systems are overcome. It's launching updates to its Ericsson Cloud System portfolio to do just that:
HDS 8000 (Hyperscale Datacentre System)
Ericsson Secure Cloud Storage
Continuum policy-driven PaaS
The HDS 8000 uses Intel RackScale Architecture, with an optical interconnect that "removes the traditional distance and capacity limitations of electrical connections."
Ericsson says the HDS 8000 has a disaggregated hardware architecture which improves efficiency, utilisation, automation, and total cost of ownership.
Secure Cloud Storage has a data services portfolio including cloud software databases spanning trad RDBMS to web-scale, big data NoSQL databases. This is where Cleversafe fits in. The first announced data service from Ericsson is secure object storage with policy-based access and guaranteeing. Ericsson claims "carrier-grade data and system security and integrity of data".
Cleversafe says its offering has nine nines of reliability, or 99.9999999 per cent uptime if you want to count the nines. That means 31 milliseconds per year of downtime. Blink and you'll miss several years' worth.
Its prez and CEO John Morris said: "Considering their telecommunications networks are seen as the most scalable and reliable in the world, we are very pleased to partner with Ericsson for their Secure Cloud Storage solution."
No doubt John, no doubt. This is a very nice reselling deal Cleversafe has won.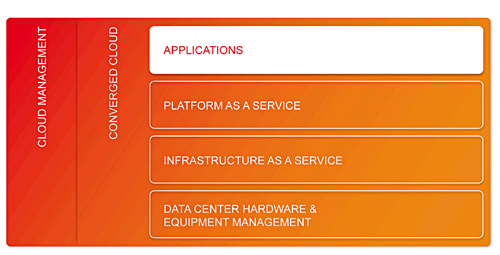 Noddy schematic for Ericsson's Cloud System
Continuum is also policy-driven – a flavour du jour – and supports hybrid clouds with app deployment, orchestration and governance across multiple clouds. It also provides "the most secure deployment of Docker containers".
Some of this new hardware and software will be introduced into the market in the fourth quarter. ®