Yes – it's time for our Mobile World Congress 2015 linkfest! Here's The Register's full coverage of what was hot and plain old rot in Barcelona this year.
Phabba-dabba-do: Samsung hypes up Galaxy S6 and S6 Edge – A built-in battery? Is your name Apple?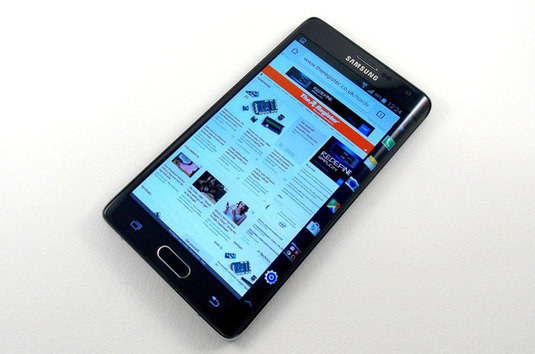 HTC One M9 hands on: Like a smart M8 in a sharp suit – If it ain't broke, just polish it gently
Virtual reality WHIPLASH CHAIR in shutdown scare – Organisers ban any errant electric sitting
Huawei to build 5G patent book – 100 BEELLION royalty payments can't be wrong
Out of time: Huawei, LG unveil watches nobody wants to buy – Can I borrow your charger?
Telefonica seals deal with HP's 'carrier grade' OpenStack phone cloud – Semi-recycled release still 'biggest ever' rollout, we're told
Samsung-Microsoft deal will bundle Office 365 with Android Knox – Love-in will bring Office to corporate mobes
Saygus aims buffed up V2 Android mobe at Samsung – Shows Koreans where to stick the memory
Juniper, Amdocs show off vCPE – Router, firewall and orchestrator playing nice
Pebble Time Steel ready in May. Plus: Now you can strap on sensors, GPS ... Geiger counter – Cunning smartwatch bloat fix? An expansion slot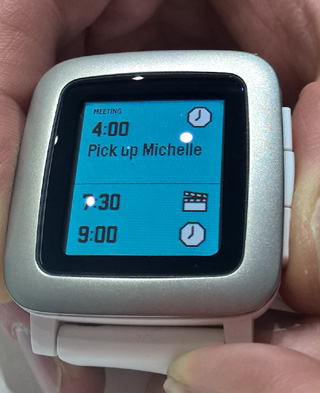 BlackBerry gets flirty with QWERTY IP, launches $275 Leap – Everything is up for licensing, too
Ford to save you from BIKE FITNESS HORROR – No more uphill ... literally
Europe's digital chief wants China's help on standardising 5G – Oetti: Will need rest of world's cooperation too, though
Nokia boss smashes net neutrality activists – Slow lanes for all means the ambulance waits too
SanDisk launches 200GB microSD card – Little big memory has impressive crown jewels
Cisco offers carriers adware-as-a-service for fun and profit – Telcos looking for 'value partnerships' can buy a platform from The Borg
Ericsson, Telstra and Qualcomm up the ante with 600Mbps demo – Meanwhile, EE scores with 400Mbps at Wembley
Just want a simple, low-power GPU for your smart-gumble? Try using your Imagination – Brains of your second wristputer
Chasing pennies, Sony, Microsoft and smartphone biz rivals retreat to mid-range – There's nowhere else to go
Jolla launches Sailfish 2.0, now with added security – Tablet coming later this year, but will it be competitive?
Microsoft opens kimono on Windows 10 Universal App Platform – One app to rule them all. It hopes
3 spectastic Lumias for price of 1 rival flagship: Microsoft sells biz on cheapie experience – We've missed you, Stephen Elop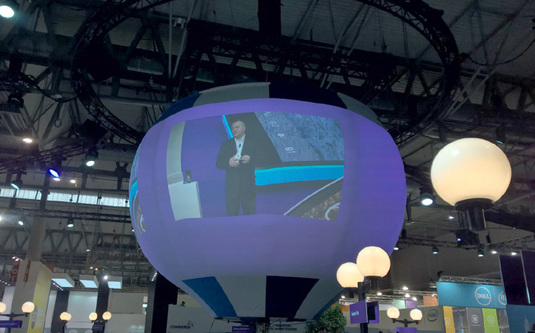 Have it all: BlackBerry to port crown jewels to iPhone, Android – We're still going to make hardware, insists CEO
Google dips toe into U.S. mobile market with 'small scale' offering – Pichai unveils cautious MVNO plans
Silent Circle revamps secure smartphone – Blacker is the new black
Network vendors need something far more real than '5G' – The all-IP, gigabit dream is within reach ... just buy our kit
Ikea to start making electrified furniture. What could possibly go wrong? – It's even mulling apps for tables and chairs
VMware makes NFV telco play by snuggling up to OpenStack – If it can be virtualised, Virtzilla wants it
HDS makes its move beyond storage with telco data analyser – Code from Tokyo Stock Exchange used for real time network monitoring
Citrix targets carriers with NetScaler – Virtualising the mobile network for the NFV world
BOOM! MediaTek parks tanks on Qualcomm's lawn – Boasts big HTC win, and streaming tech
Acer enters Windows Phone fray with cheap Liquid M220 mobe – Runs better than Android on same hardware, vendor claims
Network competition? Puh-lease. It's all about the Apple-Android Axis of Fondle – Rival mobile OSes in race for third place
In Barcelona, no one can hear you scream ... HTC, Valve unleash Giger-inspired VR headgear – It doesn't look weird at all. No, really
Proof that Microsoft can't count: the Windows 10 T-shirt #mwc15 :-) pic.twitter.com/wiVGyj2utS

— Tim Anderson (@timanderson) March 4, 2015
Until next year, then ... assuming, that is, you don't bump into too many trees/walls/telephone boxes in the meantime, given the number of wearables, VR gizmos and mobes that MWC insists you'll be staring at come 2016. ®