This article is more than 1 year old
LOHAN leaps aloft & ports into virtual flight logger
Test flight 3D representation pops up in Exmaps
Last October, our US allies at Edge Research Laboratory sent up a Low Orbit Helium Assisted Navigator (LOHAN) avionics package to determine just how our Vulture 2 spaceplane's servos and batteries would handle the cold way up in the stratsophere.
Shortly afterwards, the chaps from "Drone Flight Logbook" outfit Exmaps got in touch to see if they could use the flight data from the Pixhawk autopilot to create a virtual representation of the mission.
We said "yeah, OK then", and you can now enjoy the whole ride from Colorado Springs East Airport back to terra firma right here.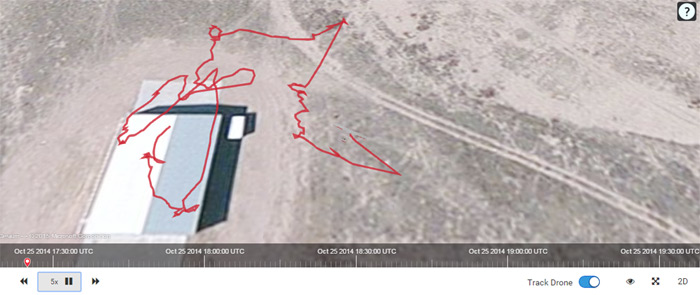 As well as showing a 3D track of the flight, Exmaps also presents other data in graph form, including roll, pitch and yaw, plus flight altitude. The former shows what a white-knuckle ride High Altitude Ballooning (HAB) missions are for payloads: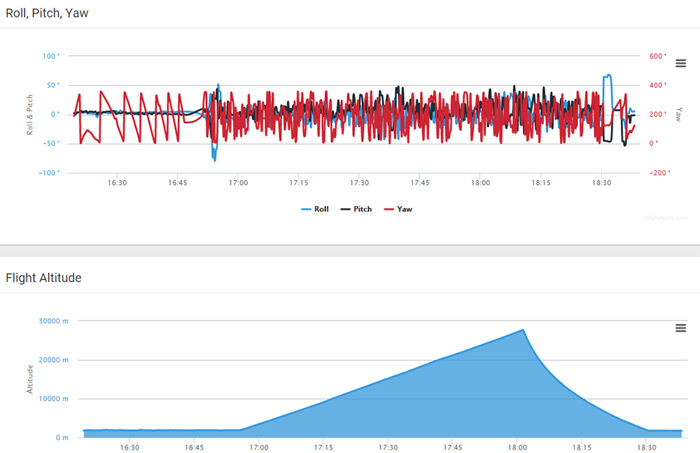 We spoke to Exmaps' lead developer Weiliang Zhang, who said of his baby:
Exmaps was started by my company Avetics Global Pte Ltd. We are drone service provided in Singapore and in the wider Southeast Asia region. Being heavy drone users ourselves, we thought we needed an easy tool to track drone usage so as to schedule maintenance.

This idea is not new, in fact, it has been in place for many years in the aviation industry. Pilots and service engineers keep logs of the 'plane. We thought for drone use to be widely accepted, it must be professional and one way to do it is to keep logs.

So we created Exmaps. We have users from all over the world and to date there are more than 10,000 flights submitted to the system. We also implemented a battery calculation feature to help users understand how efficient their drones are. We observe many crashes seem to happen due to low battery. If user can better correlate flight time to battery energy usage, maybe they will be better at understanding the limits of their drones and not push it past that.
At present, Exmaps solely supports Ardupilot-based logs, but the hope is that other autopilot manufacturers will come on board to expand the service's scope.
Here's the rig which last year provided the data for our own foray into Exmaps, comprising the aforementioned Pixhawk autopilot and GPS unit, airspeed sensor, full set of servos and the two packs of Energizer Ultimate Lithium AA batteries which power the whole shebang, via a Battery Eliminator Circuit (BEC) in the case of the servos: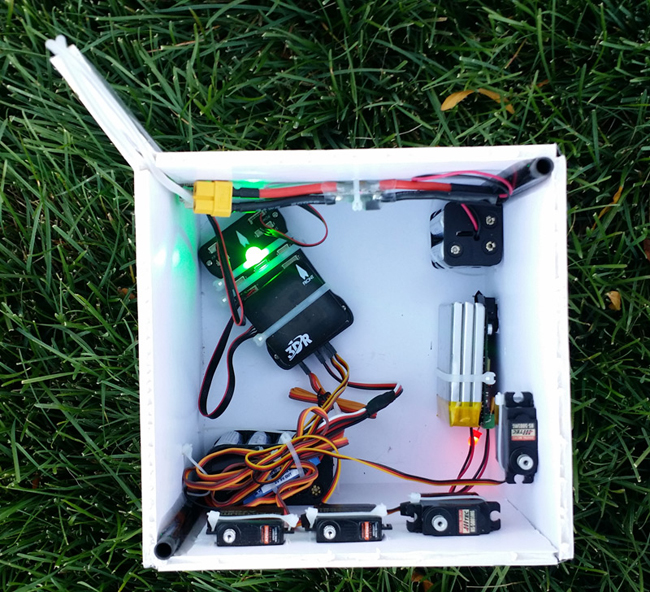 This kit took to the skies as part of Edge Research Lab's EDGE17 flight - primarily designed to test the "BEACON e-field sensor" as part of the stormchasing "Balloon Enabled Atmospheric Conditions Observation Network" project.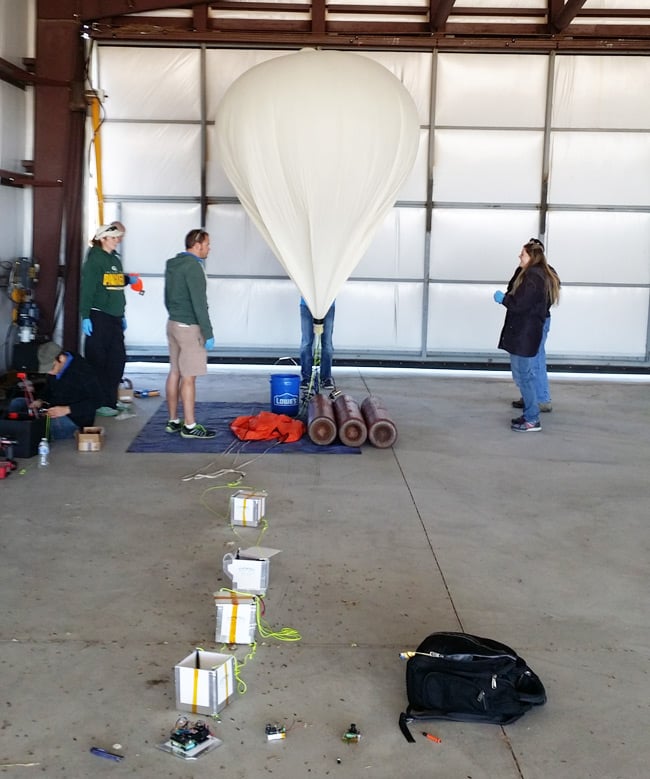 Pixhawk brain surgeons Linus Penzlien and Andrew Tridgell subsequently picked over the flight logs, and you can read the conclusions here. Slightly less esoteric is Edge's entertaining video of the mission, lovingly put together for the benefit of Reg readers:
®
---
---
More from the lovely LOHAN: