This article is more than 1 year old
LaCie snuggles up to Apple's slim 12-inch MacBook with fat HDD
One port to rule them all? No problem for this chubby child
LaCie has an external drive that can hook up to Apple's single-port MacBook.
The anorexic MacBook announced yesterday has only one USB-C port that is used to feed it power and transfer data, with no possibility of connecting other USB devices – or any HDMI, or Thunderbolt devices at all.
Seagate's LaCie external storage biz has a good few upmarket products, thanks to designers such as Neil Poulson. It's swiftly introduced USB-C cable connectivity to its Porsche Design Mobile Drive. Both ends of the cable are identical and the connector is reversible.
The drive transfers data at USB 3 speeds of up to 100MB/sec.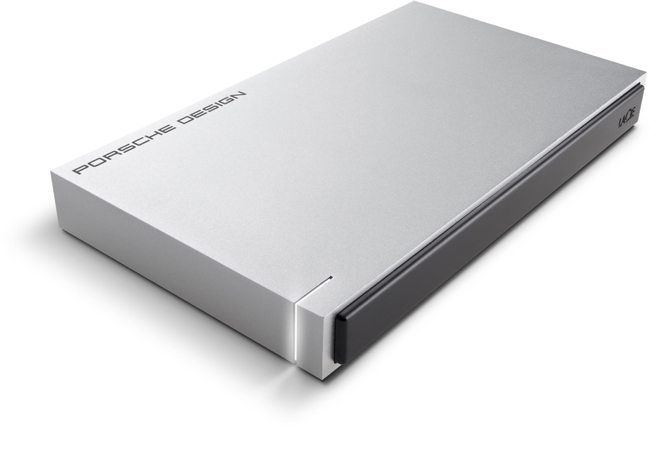 Porsche Design upmarket drive goodness for uber-thin MacBook
Its case is 3mm thick aluminium and an included adaptor cable means the drive can still connect to USB 3.0 and 2.0 ports. The drive is Time Machine-compatible and has a 2-year warranty.
This new Porsche Mobile Drive will be available next quarter in 500GB (slim size), 1TB and 2TB capacities through the LaCie Online Store and LaCie Resellers.
However, it only comes in an aluminium finish, not space grey or gold like the new skinny MacBook. Tsk, tsk, LaCie, get with the colour-matching program. ®