This article is more than 1 year old
Cambridge Wireless scoops ex-UKTI man as new top dog
New Driver to steer mobe industry brains trust
One of the most influential organisations in mobile is a non profit organisation. We are not talking about Sony Mobile but Cambridge Wireless. And it has a new boss: Bob Driver.
Cambridge Wireless brings together the great and the good from the mobile industry, mainly from the research side.
These include companies such as dominant Bluetooth company CSR, ARM and many of the big internet names along with small pioneering companies doing clever things with White Space and low power radio.
Currently director for technology at UK Trade & Investment [UKTI], Driver will be replacing Dr Soraya Jones, who announced she was stepping down at the end of last year, and he will be taking up his role from 5th May.
They will be big shoes to fill. During her seven years at CW, Soraya Jones has grown the organisation from 70 to over 400 member companies from all over the world. The number of Special Interest Groups (SIGs) has also risen from five to 19, driven by some 90 industry leading SIG champions. She has an encyclopaedic knowledge of who's who in the radio industry.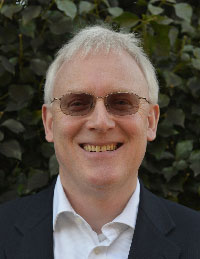 Since 2012, Bob Driver has successfully led UKTI teams helping UK tech companies to access overseas opportunities, and attracting tech inward investment into the UK. He has also coordinated the UKTI science and innovation agenda and been responsible for the delivery of UKTI events from small missions to large trade fairs.
Bob first joined UKTI in 2001 as International Trade Director for the East of England Region, based in Cambridge and in 2006 became the national UKTI Director for High Technology Sectors based in London. Prior to joining UKTI, he worked in the scientific instrumentation sector.
"We are delighted to welcome Bob to CW. His extensive experience, vision and leadership, along with the support of the CW Board and management team, mean we are confident he will drive CW to become the world's leading wireless technology community," said David Cleevely, CBE and chair of Cambridge Wireless.
"I am immensely proud of our achievements over the last seven years and leave in the knowledge that Bob Driver will pick up the baton and maintain the momentum to take CW to its next phase of growth," added Dr Soraya Jones.