Other notables
Plenty of other game genres had their moments as well. Shooting games were reasonably well represented in the Neo Geo realm, starting with Nam 1975 and its over-the-shoulder wartime killing. Last Resort was an attractive R-Type rip-off – frustratingly difficult at times, though the two-player option made it a worthwhile collaborative experience. Sammy's Viewpoint took 3D isometric shooting and pumped it full of acid funk and jazz soundtracks – lovely stuff.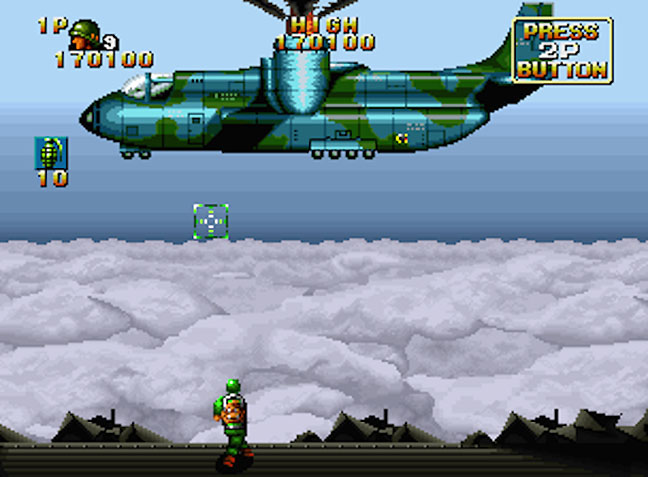 Another typical day in NAM 75
An original "run and gun" title, Metal Slug became a collector's item due to the limited production run of home cartridges; seriously, they've been snapped up for more than a grand. The title went on to have numerous sequels and was ported to various other consoles as well.
Later titles like Pulstar delivered unflinchingly difficult, classic side-on shooting. 1998's Blazing Star was an audio and visual delight – all 346 megabits of it. This title took power-up explosiveness and boss megalomania to new levels, and is well worth tracking down for a few rounds.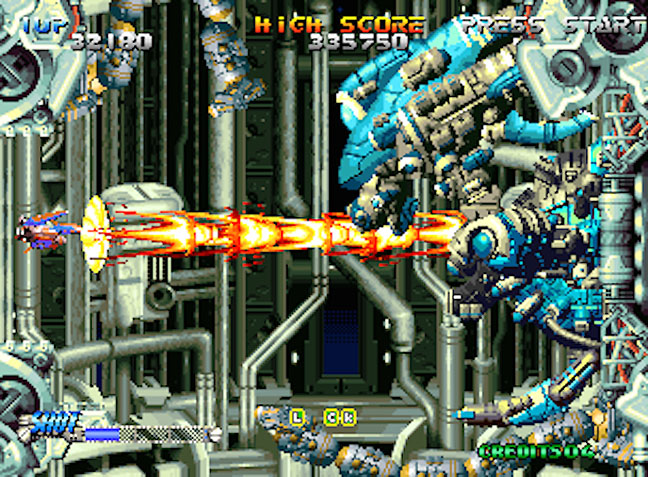 Blazing Star keeps blasting
Puzzle fans had a number of moments to keep them happy, though paying that much cash for a puzzler would always feel a bit weird. Mahjong came with its own slab of controller, for Japanese devotees only. Taito produced a version of Puzzle Bobble and there was a Bomberman game as well. Sports titles inevitably had their share of glory too, with plenty of football games and futuristic violent interpretations abound. Great fun for all the family.
The end of the Geo
Responding to market pressures in 1994, namely from Sony's Playstation, SNK released the Neo Geo CD, a far more sensibly priced console offering. With the CD drive being a single-speed unit load times became problematic, and the system never received the traction it might have otherwise. A revised, double-speed unit (the CDZ, only officially released in Japan) was a case of too little, too late, as the 3D era ushered in a new breed of game.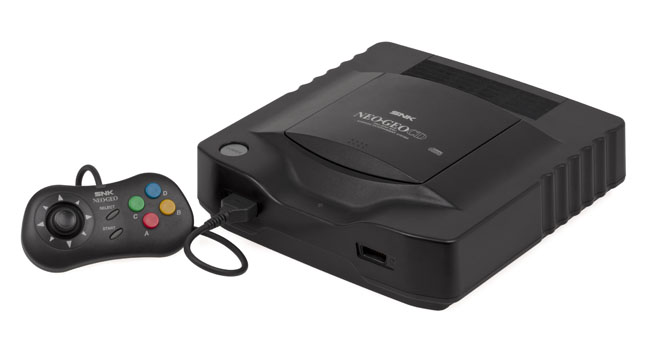 Neo-Geo CD – a missed opportunity
Yet it would take another 10 years for software development to fully dry up, the popularity of the cultish game system refusing to fade away fast. Cartridge storage would creep ever upwards over the Neo-Geo's final years, reaching over 700 megabits by the final releases – despite the 330 max claim, bank switching did allow capacity to be doubled.