You kip kit: The Internet of Stuff innovation snooze-a-thon
The big sleep awaits us all
---
Getting into bed with iBeacon
If you don't sleep alone then the Beddit Sleep monitor can be used on a double bed as it only extends over one half of the width, so you could fit two in there. The Beddit app for iOS and Android monitors heart rate, respiration, sleep cycles and duration.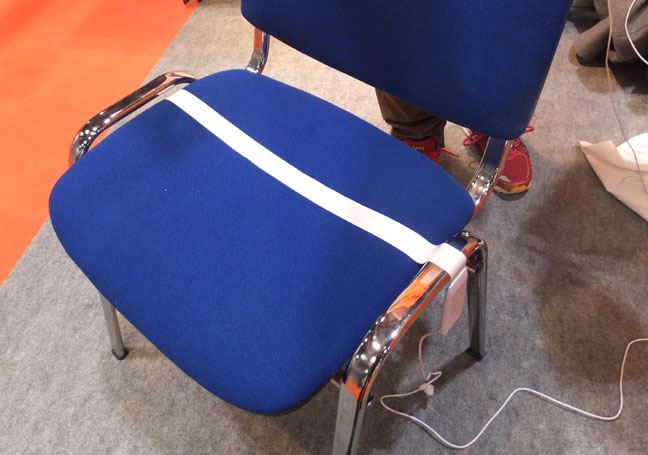 Sit down demo: Er, did you really expect Beddit to wheel in a bed?
Lead marketing bod at Beddit, Antti Ylimutka, described how he expected to see Beddit fitted to beds in Ikea and suchlike.
"Apple will kill me," he whispered, but he couldn't help showing off an early Beddit equipped with Apple iBeacon, which enables iOS devices to automatically connect to gadgets when in close proximity to them.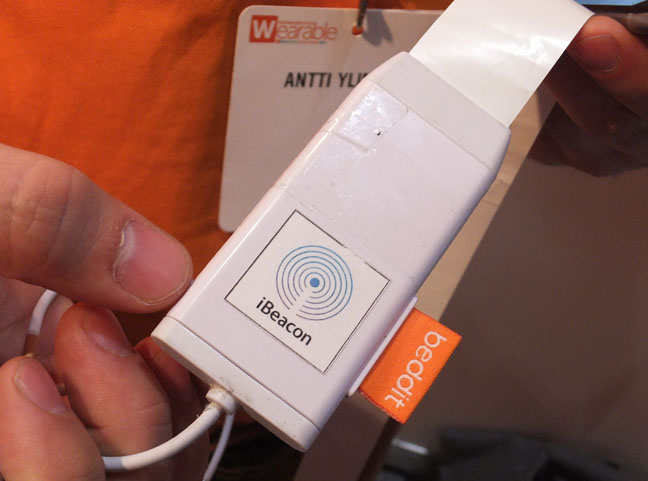 Sleeping partner: Beddit and Apple's iBeacon
So when you're kicking off your slippers and putting the iPhone on charge, it'll link to the Beddit Sleep Monitor and Wellness Coach to record your slumbers.
And if getting an Apple endorsement wasn't enough, fellow fitness gadgeteer Misfit has its own version of Beddit that works with its own app that integrates with its Shine and Flash strap-ons. The Beddit is available now and costs £105 or €149… or maybe you'd like to sleep on it.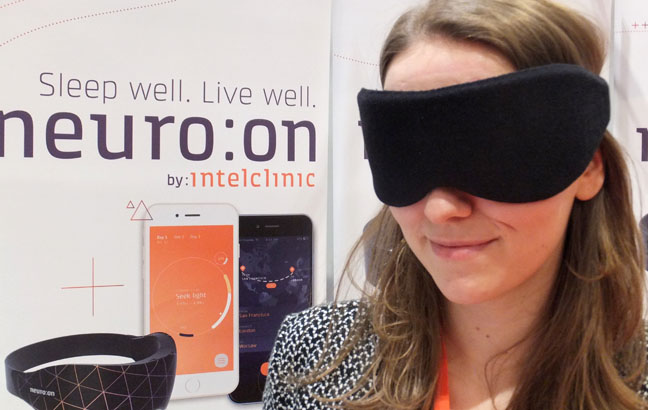 Work in progress: IntelClinic's neuro:on
With sensitive strips enabling unfettered monitoring it does make you wonder if wearable sleep monitors will catch on. Anna Hawryl, Chief Happiness Officer at IntelClinic seems to think so as she showed off early versions of the company's neuro:on intelligent sleep mask.
Much like InteraXon's Muse, the neuro:on measures brain activity and its companion app for iOS and Android logs EEG (electroencephalograph) data, temperature, pulse, blood oxygen saturation and movement among other things.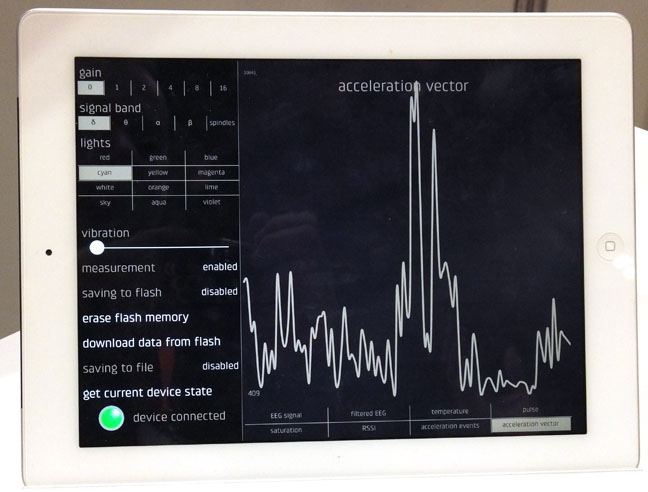 Plenty of monitoring functions on the neuro:on app
And if you're travelling over multiple time zones, the app will even calculate times to avoid exposure to light to keep your melatonin levels in balance. The mask has a couple of lights fitted inside that can be set to a different colour to provide light therapy and soothe your waking moments.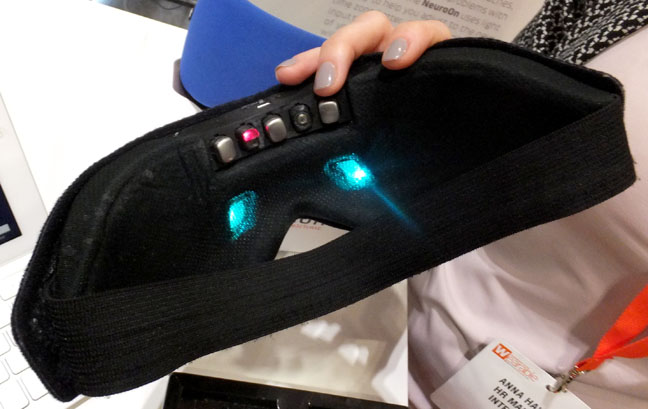 For the light sleeper
Perhaps a wearable more suited to the frequent flyer, the IntelClinic neuro:on is still undergoing design changes but is due to launch this autumn for around £250 but can be pre-ordered today. You won't lose any sleep waiting for it to come on sale. ®