LOHAN unleashes 'waiting for the FAA' collector mug
Spaceplane launch delayed? Stick the kettle on...
It's fair to say that waiting for US Federal Aviation Authority approval for our Vulture 2 spaceplane launch is a bit like sitting blindfolded in a room twiddling your thumbs while trying to imagine what paint drying on the wall of an adjacent room looks like.
Suffice to say, we're doing our best to gee up the FAA snail - but in the parallel universe of government bureaucracy, where progress is measured in terms not of minutes, days or even months, but rather in those of the birth and death of entire universes, there's only so much prodding we can do before the powers that be get the hump and tell us to eff right off.
Accordingly, we've decided to stick the kettle on and make ourselves yet another nice cuppa, and what better receptacle for a refreshing brew than a new LOHAN mug, complete with Vulture Central mascot Reg?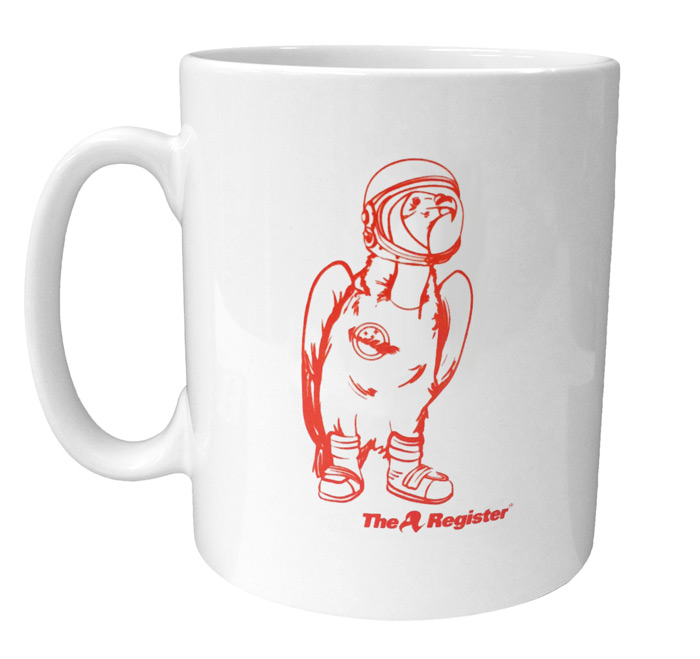 Unsurprisingly, it appears Reg is impatiently tapping his space boot while waiting for launch clearance. If you'd care to share his frustration while joining us in a solidarity beverage, then this fine lump of ceramic can be yours for a mere £8.99 down at our merchandising tentacle Cash'n'Carrion.
And while you wait for your mug, enjoy this fine snap of LOHAN videographer Fenke Fros enjoying a tea break while pointing hopefully at the heavens...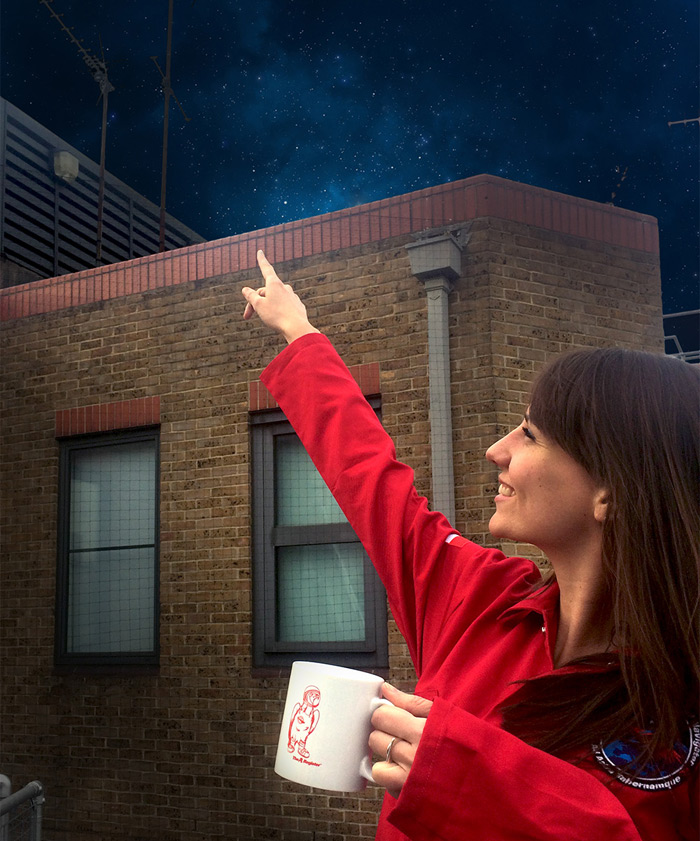 ®
---
---
More from the lovely LOHAN: