This article is more than 1 year old
LOHAN chap compiles 'tenner a week' cookbook
Near-space ace Neil Barnes inspired by quid-a-day charity challenge
It's a tip of the chef's hat today to Low Orbit Helium Assisted Navigator (LOHAN) chap Neil Barnes, who's released a cookbook inspired by his participation in the Live Below the Line challenge, with all profits going to Malaria No More UK.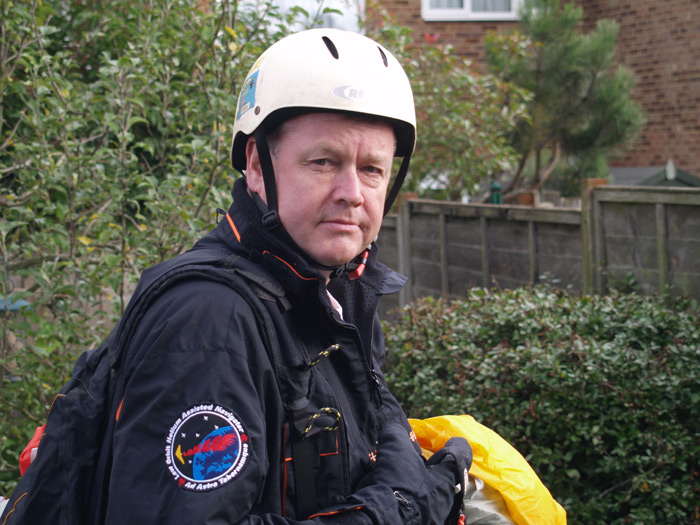 Last year, paragliding aficionado Neil (pictured above looking suitably rugged in his LOHAN-branded flight suit), along with missus Anita, joined us in living for five days on a quid a day for food in support the aforementioned malaria-battling charity.
I subsisted mainly on a big chickpea stew and rice, which provided monotonous bulk. Fellow team member Toby Sibley served himself a more varied selection of foodstuffs, but crawled to the finish line having survived on an estimated 780 Calories per day.
Chris Winpenny and Neil wisely thought their menus through a bit more carefully, crossing the finish line having enjoyed feijão com arroz and huevos a la cubana among other delicacies.
Neil has now taken his scientific approach to spreading his £1 daily allowance as far as it would go and applied it to a complete cookbook which promises proper nosh for a mere £10 a week.
Naturally, he sent us over a preview copy and here's my nephew and post-pub nosh neckfiller recipe participant Matt Haines eyeing the hot-off-the-press publication: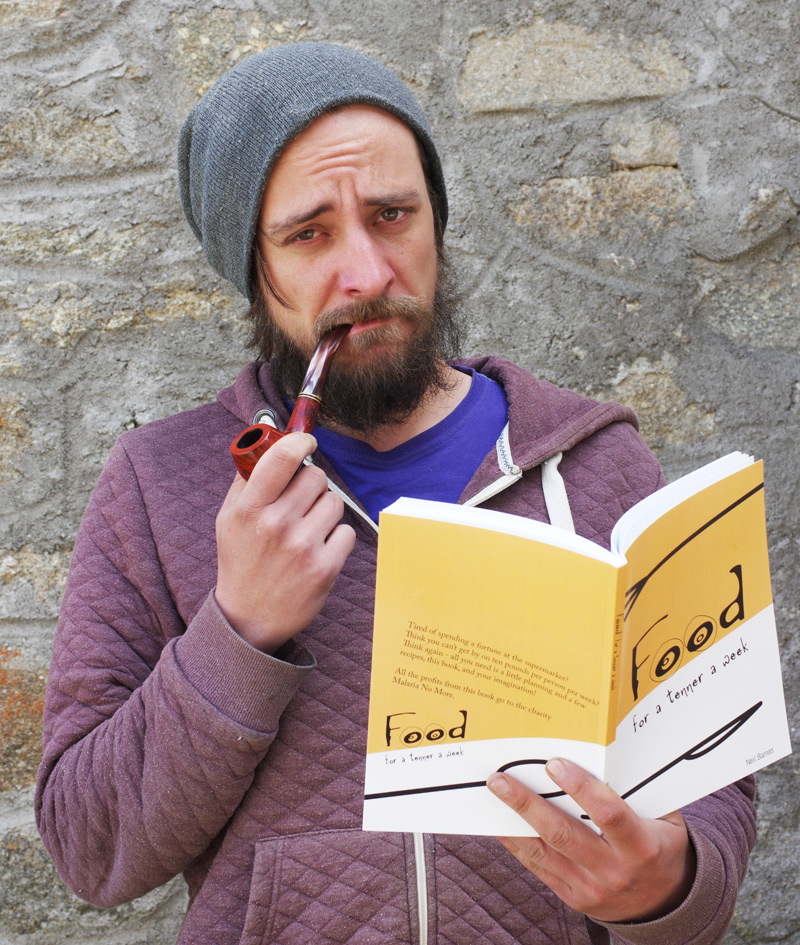 Agreeably, among the handy guides to knocking up cut-price soda bread, muttar paneer and crab apple jelly, Neil has included our own "minimal" sagoo aloo and masala omelette, both of which proved popular with wobbly dining fans.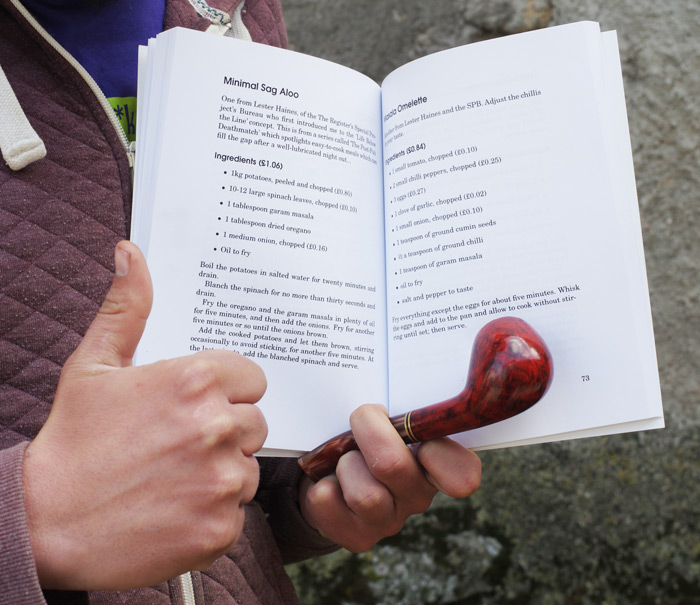 Food For a Tenner a Week costs £5.99 plus £2.99 P&P for UK buyers. Prices for other currencies may vary slightly.
Neil's cut is more or less £2 per book, and he will donate that to Malaria No More. Good show.
We're currently discussing the possibility of the El Reg Quid-a-Day Nosh Posse participating in this year's Live Below the Line starvathon, which runs from 27 April to 1 May. A few readers said last year they'd like to participate, and if you do fancy joining us, let me know and we'll see if we can't achieve a critical mass of victims. ®