This article is more than 1 year old
Stealthy upstart Rubrik: We'll make enterprise data 'beautiful'
Firm's headed up directly by VC bod. Mmmmm, unusual
We here at The Reg have come across Rubrik, an early-stage Californian storage startup still in stealth.
The website talks about "the world's data management platform".
Headquartered in Palo Alto, it defines itself as "the new standard for data management," and claims: "Rubrik is built by the same people who built Google File System/Search/Maps, YouTube, Facebook Kernel/Data Infrastructure, VMware Virtualization, Data Domain Data Management, Rocket Fuel Infrastructure, and Amazon Infrastructure."
Sounds impressive and, we should think, web-scale. The Reg understands its technology represents a rethinking of enterprise data management.
The company was founded in March 2014. Its CEO and co-founder, Bipul Sinha, was a founding investor and board member at Nutanix and PernixData; a good track record. He's a partner at Lightspeed Ventures and can be seen on a video here: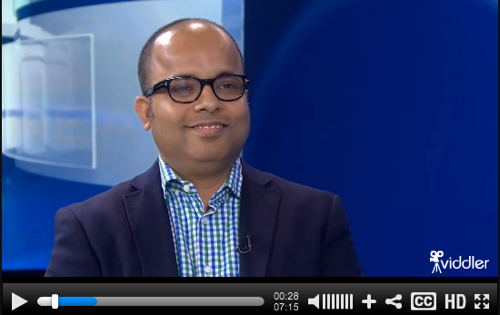 Bipul Sinha. Click image to view the video page
Sinha seems an odd choice for a startup CEO; generally it's the person with the tech vision who becomes CEO. Here the VCs seem to be firmly in charge from day one. Maybe Sinha reckons he can run a startup, having funded a few.
There are three other co-founders:
Soham Maxumdar — ex-Facebook & Google engineer
Arvind Jain — ex-Google engineer
Arvind Nithrakashyap — ex-Oracle & co-founder Oracle Exadata
The Rubrik website lists 26 staff in total.
Lightspeed obviously seems to be funding this startup while it builds its basic show-it-works technology. We might imagine an A-round of funding and emergence from stealth later this year.
Rubrik claims its product will make enterprise data management simple, beautiful – get that! – and complete. Are we looking at a kind of super data management abstraction layer here, a Primary Data kind if thing?
If you fancy crossing the Rubrikon sign up for early access to its software here. ®