Ex-Autonomy chief Mike Lynch's Darktrace bags £12.6m from investors
Spook-friendly infosec firm swallows more wonga
---
Darktrace, the Cambridge-based cyber security company backed by the billionaire superyacht-owner Mike Lynch, has raised $18m (£12.6m) from investors.
The latest funding round includes a cash injection from Invoke Capital, Lynch's venture fund that was one of Darktrace's first backers.
It has also bagged funds from Talis Capital, Hoxton Ventures and private individuals, now valuing the company $80m (£54.4m), it said.
Darktrace was founded by former members of the intelligence agencies. It counts former GCHQ deputy head of cyber defence Andrew France and ex-MI5 director general Sir Jonathan Evans as board members.
The company uses machine learning and mathematics to detect early-stage cyber threats.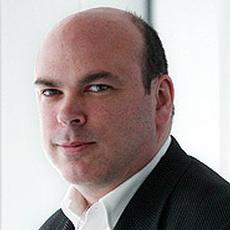 Backer billionaire Mike Lynch
It markets the technology as an "Enterprise Immune System," which it claims works in the same way as the human body, analysing traffic and detecting "anomalies" or foreign bodies from the inside.
Darktrace added it will use some of the cash to expand into the Asia Pacific market.
"Our headcount has tripled over the past year and expansion into Asia is a natural next step," said chief executive Nicole Eagan. ®