Pirates running stolen Windows operating systems will get a free copy of Windows 10, according to reports.
Microsoft told reporters the next Windows will be made free to whet appetites for legitimate software, particularly in China.
"We are upgrading all qualified PCs, genuine and non-genuine, to Windows 10," Microsoft's operating systems unit boss Terry Myerson told Reuters.
The company told EuroGamer that anyone with a "qualified device can upgrade to Window 10, including those with pirated copies of Windows".
"We believe customers over time will realise the value of properly licensing Windows and we will make it easy for them to move to legitimate copies."
Windows is widely held to be widely pirated across Asia, and particularly in China. The Business Software Alliance, the industry body charged with inflating, researching piracy stats said last year (PDF) that three quarters of commercial software used in the country is stolen.
Giving away Windows 10 won't necessarily see China's many Windows XP users upgrade as the giveaway plan starts with machines running Windows 7.
Windows 10 is set to drop no later than August, Vulture South head hack Simon Sharwood reckons, in order to target Northern Hemisphere back-to-school buyers.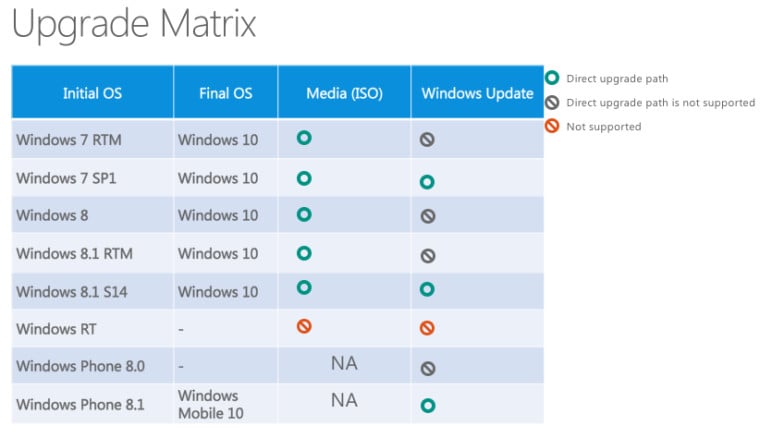 The piracy olive branch isn't entirely generous, because Windows 10 looks like offering users many opportunities to sign for subscription services. stands to win more cash under its as-a-service model if it can convince the world to dump its old operating systems with free Windows 10 bait.
The platform sports a number of changes, including a revamped logon process dubbed Hello which offers access through face, iris and fingerprint authentication.
Punters with lousy web cams will be able to log in through the Passport web and enterprise app single-sign-on scheme.
Microsoft says Passport is locked down with asymmetric key cryptography and reckons photos will not fool biometric log ons.
El Reg reminds enterprising would-be freeloaders that pirate copies of Windows often include trojans and backdoors. ®