This article is more than 1 year old
Lighty and flighty: Six sizzling portable projectors
For business and pleasure
Optoma ML750

Another handheld DLP/LED solution, Optoma's titchy (0.38kg) ML750 is an easy to use, well behaved multi-purpose projector. Setup is a doddle. There's a manual focus level up top, along with a little block of onbody controls, as well as both horizontal and vertical keystone correction.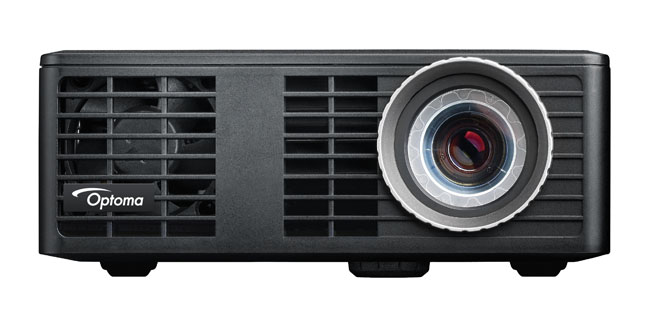 Rear-side connections comprise HDMI/MHL, Micro SD card reader, USB and a universal AV port which can be used with a supplied VGA adaptor cable. There's 1.5GB of onboard memory. The USB media reader is pleasingly accommodating, with useful video support (AVI, WMV, MP4, and MKVs). Audio playback covers MP3 and AAC, while the Office viewer handles .doc and .ppt files.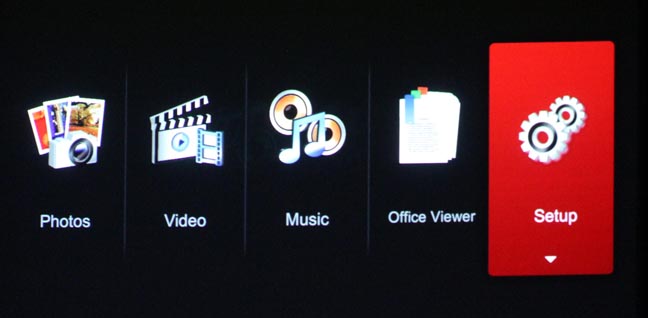 Menu options
Optoma quotes 700 LED lumens, but the image is bright enough to be cast upwards of 2m across, although resolution appears obviously limited. Native resolution is WXGA 1280 x 800. For movies and games, this projector is best viewed in a darkened room. Colour fidelity is good but contrast, at 10,000:1, seems a little flat. There's an update to this model coming imminently, the ML750e, which lifts contrast to 15,000:1.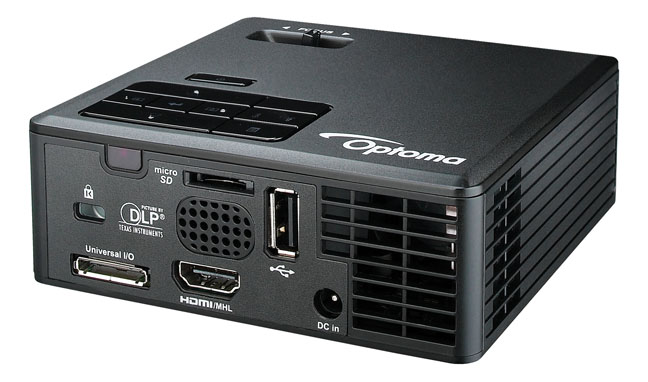 As you'd expect, there's a modest sound system onboard, which at least covers the low-level 30dB operational whine. The projector comes with a diddy credit card-sized remote.
Overall, this Optoma is a reasonable all-rounder, although better spec and image quality can be found elsewhere.