This article is more than 1 year old
Lighty and flighty: Six sizzling portable projectors
For business and pleasure
Philips PicoPix PPX3614

Superlight at 0.28kg yet heavy on features, including integrated Wi-Fi, the titchy PicoPix PPX3614 is something of a pocket rocket of a projector. Connectivity includes a USB reader, mini HDMI connector (this is actually pretty annoying, but at least an adaptor cable is provided in the box), SD card reader, USB 2 mini port and a 3.5mm headphone jack.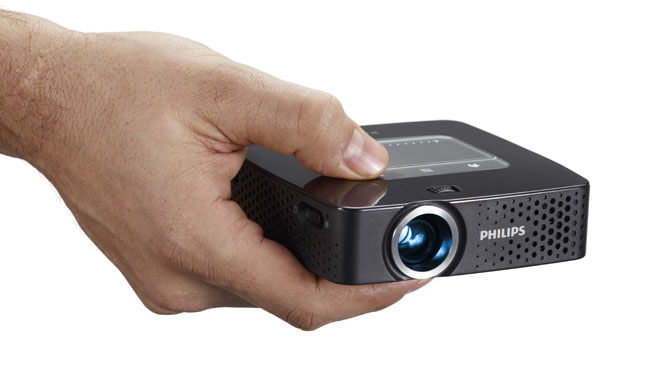 You can also stream to the Pico wirelessly. Just active the Wi-Fi hotspot and your mobile device with DLNA app will see it. It ships with a simple IR credit-card style remote, but there's also a touchpad on the top of the unit. An onboard lithium-ion battery will power the unit for around two hours.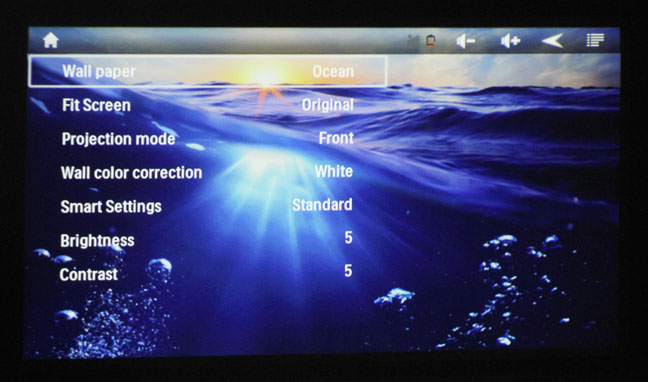 Menu options
It rivals the Asus S1 for transportablility, measuring just 105 x 105 x 31.5mm. For optimum image stability, there's a handy tripod bush on the undercarriage. The USB media reader itself is super useful, compatible with a wide range of multimedia files. It'll also read office documents (PDF, ppt/pptx, excel and .doc).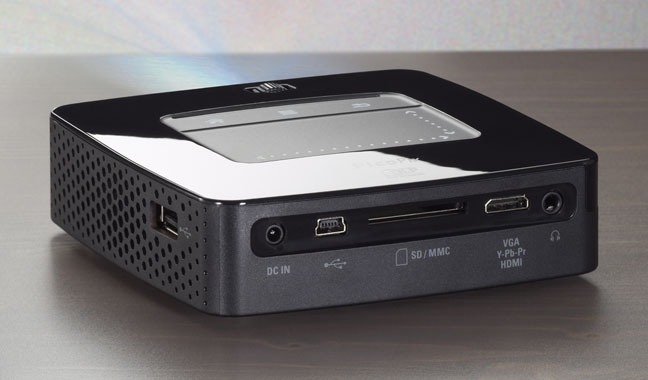 Native resolution is 854 x 480, and brightness is rated at 140 lumens. But these specs belie the astoundingly bright and vibrant images the PicoPix delivers. Optimum screen size is around 100/120-inches, but you'll need a long throw (over 2m) to achieve that. Still, it's great for pop-up movies and, I'd imagine, perfect for summer garden cinema. There's also an onboard 1W sound system, offering merely functional bleatings and operational noise is whisper quiet. Overall, the PPX 3614 is a high value, generally stonking little handheld which if you shop around can easily be found for £350. ®